On Monday, China published a report on its GDP, which led to a collapse in oil prices.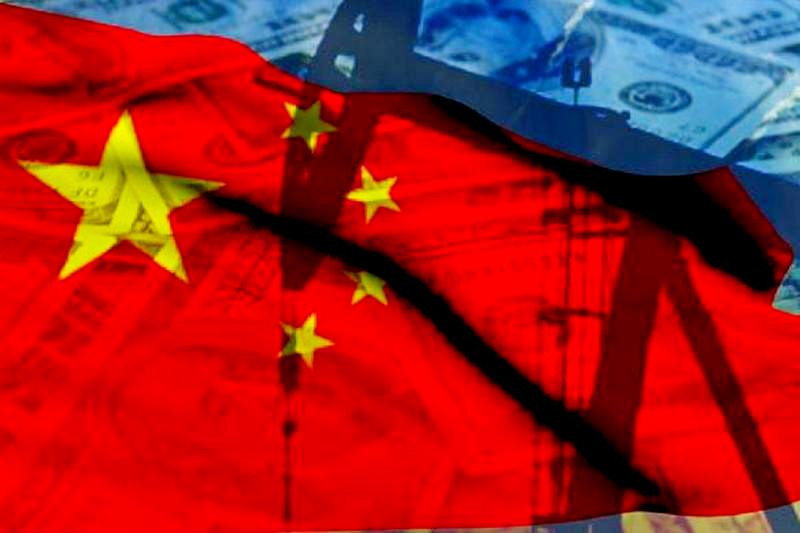 Brent futures for December fell by 0.28% to $ 42.81 a barrel, while WTI futures decreased by 0.27% and reached $ 41.01 a barrel. Meanwhile, WTI futures for November dropped by 0.46% and stood at $ 40.69 per barrel.
The main reason for these changes was the weaker-than-expected report from China, which is one of the major players in the world raw materials market. The latest data said the country's third quarter GDP grew by only 4.9% y/y, while economists had expected it to be 5.2%.
In addition to that, refineries in China have reduced the rate of processing of raw materials this September, and also reduced the import of industrial metals.
This only strengthens the idea that the coronavirus really took a toll on the country, because if we can recall in the first quarter of 2020, China's GDP decreased by 6.8% and for the first time since 1992, went to negative territory. In the second quarter though, after stabilizing the situation, the country's GDP increased by 3.2%, but due to the unpredictability of the impact of the pandemic, the Chinese government hesitated to set targets for growth this year. Usually, those are mentioned in the president's annual report, but it was not included this 2020.
Anyhow, a rather positive news is observed in the field of industrial production, as over the three quarters of this year, it grew by 1.2% compared to the same period in 2019. The latest report says industrial production in China increased by 5.8% this third quarter, while in the second it rose by 4.4% after falling by 8.4% in the first.
Meanwhile, retail sales of consumer goods decreased by 7.2% for the first three quarters and amounted to 27.33 trillion yuan, but separately, it increased by 0.9% this third quarter and showed growth for the first time this year. At the same time, the volume of online retail sales for the three quarters increased by 9.7% compared to the same period in 2019, reaching 8 trillion yuan.
Obviously, a news like this could not but affect the mood of investors and the dynamics of the commodity market. Most likely, prices will continue to decline, but traders still have high hopes due to the scheduled meeting of OPEC today. At it, the alliance plans to discuss the situation on the oil market, particularly the slowing demand amid the start of another pandemic wave.