As bitcoin struggles to reach the lows of the week and ether attempts to break through the resistance of 4,367, EY, one of the four largest consulting and audit firms in the world, found that one in four hedge funds are ready to increase their investments in crypto next year. The 2021 EY Global Alternative Funds Survey showed that digital assets are gradually becoming more common in investor portfolios, albeit to a small extent.
Large funds getting used to bitcoin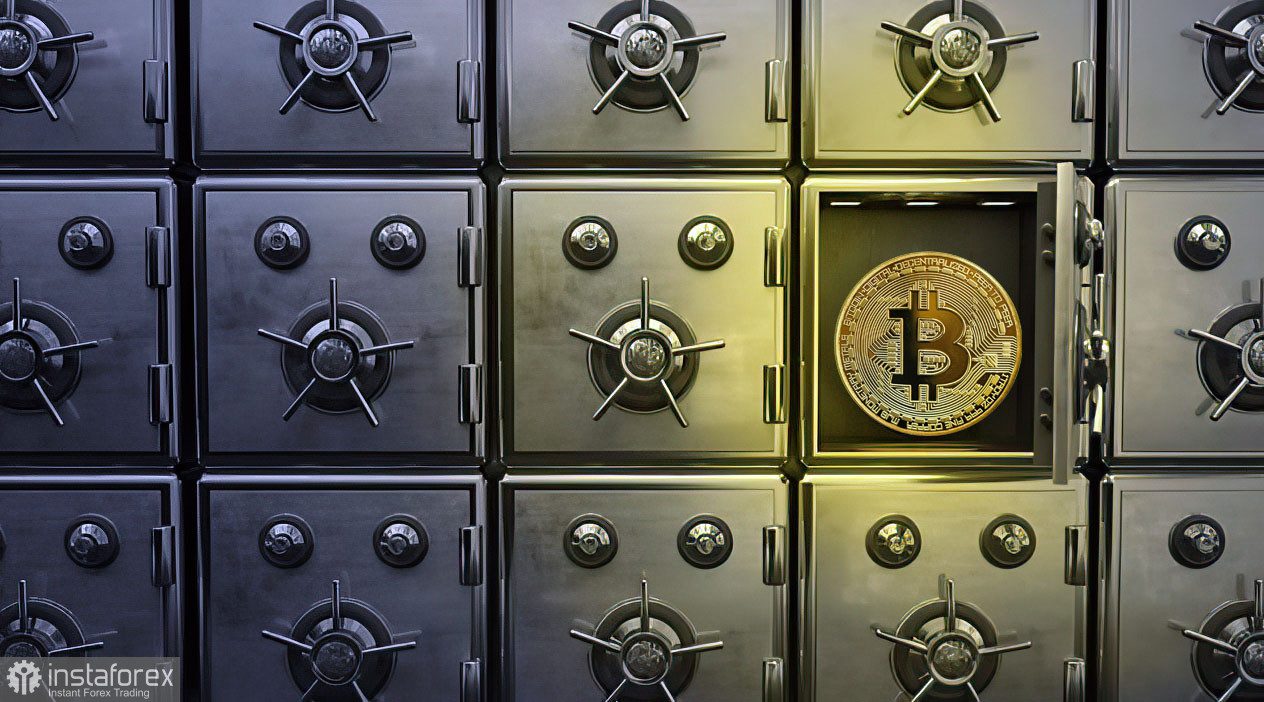 EY has also identified hedge funds with a particular interest in cryptocurrencies. The study says that more and more companies are planning to start investing in alternative instruments next year, including cryptocurrencies. Currently, hedge funds are one of the most open platforms for investing in bitcoin and ether.
Due to the coronavirus pandemic, investors had to face serious challenges, including inflation, which is simply devaluating bond yields, repelling institutional investors from investing in these instruments. The coronavirus also helped investors change their attitude towards alternative instruments, including cryptocurrencies. While crypto is not currently popular with the majority of fund managers, the growing appetite among investors will force more companies to invest in this asset class.
The study found that just 1 in 10 hedge fund managers reported having exposure to these assets, indicating that there is room for future growth. The recent performance of these funds has been impressive. About 51 percent of investors surveyed said alternative investments have increased the value of their portfolios and exceeded their expectations.
This year has also seen exponential growth in the cryptocurrency industry. The rise of these digital assets has made companies and fund managers turn their attention to cryptocurrencies as relatively profitable instruments in today's confusing markets. Although their actual involvement in cryptocurrencies has not been as big as with other unregulated assets, large players continue to enter this market, which opens up huge growth prospects. The study highlights the resilience of the new industry and key transformations that make it more attractive to managers and investors.
In the short term, trading volume is expected to decrease over the next few days, especially on Thursday - Thanksgiving Day in the United States. However, some analysts expect increased volatility in the bitcoin and ether options market by the end of November.
Technical picture for bitcoin
After another attempt to rise to the $60,000 area, bitcoin lost its ground very quickly and returned to a strong support level of $56,400. Further growth of the trading instrument will depend on whether bulls will be able to regain control of the $60,000 resistance area. If this is so, we can expect a jump to the $64,000 area. If the price breaks below $ 56,400, this will be bad for us. In this case, the pressure on bitcoin will increase, and the price may retest the lows of $53,600 and $50,900.
Technical picture for ether
Another retest of the support level of $4,110 increased the demand for ether. This allowed the bulls to drive the instrument up to the resistance level of $4,360, a strong obstacle for altcoin buyers. A breakout of this level will quickly return ether to $4,578. If the breakout of $4,110 takes place, ether will come under pressure again and may head for the lows of $3,885 and $3,682.