BTC was moving sideways early on Friday. At the moment of writing, bitcoin traded at $30,488. According to CoinMarketCap, the cryptocurrency traded in a $29,688-30,633 range on Thursday.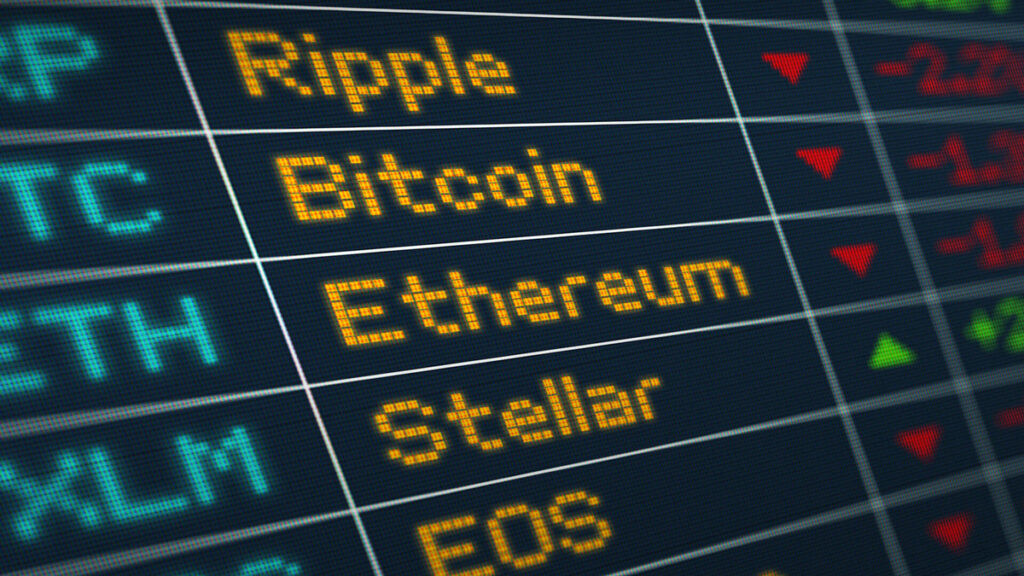 On May 31, BTC touched $32,399, its highest level in 3 weeks. However, bitcoin dropped to $31,400 on June 1 and continued to slide down afterwards.
Over the past week, BTC increased by 6.6% in its first week of gains after a 9-week losing streak. Earlier, bitcoin's downtrends did not exceed 7 straight weeks.
Over the past two months, the cryptocurrency dropped 1.6-fold to $29,000 from $45,800. BTC lost 30% of its value since the beginning of March and 60% since it reached an all-time high of more than $69,000 in November 2021. Many other coins have also suffered major losses and retreated from their all-time highs.
Altcoin market
Ethereum also started Friday in a sideways trend. At the moment of writing, ETH was trading at $1,829.
The altcoin broke above $2,000 at the end of May, but quickly retreated afterwards.
Out of top 10 cryptocurrencies by market cap, the best performing token of the past 24 hours was Solana (4.60%). Other top cryptocurrencies have also advanced.
Over the past 7 days, Solana suffered the biggest losses - SOL fell by 4.31%. Cardano was the biggest gainer - ADA jumped by 25.44%.
According to CoinGecko, out of the top 100 cryptocurrencies by market cap, the biggest gainer was Internet Computer, which increased by 18.9%. BitDAO was the biggest loser, slumping by 12.2%.
The best and worst performing coins out of the top 100 were Waves (+100.0%) and Solana (-33.5%).
Crypto analyst outlooks
The crypto market's high volatility and unpredictable movements resulted in a variety of outlooks. Ripple's CEO Brad Garlinghouse stated that the crypto market would be reduced to only a few dozen coins.
Currently, there are more than 19,000 cryptocurrencies and several dozens of blockchain platforms in the market. However, there has been increased speculation by CEOs of several crypto companies about an imminent collapse of numerous digital coins and blockchains.
The recent collapse of Terra USD (UST) and the Luna token resulted in billions of dollars erased from the crypto market, shedding light on the serious vulnerabilities of digital assets.
As a result of the crash, many crypto analysts put the viability of most cryptocurrencies into question.
Earlier, Scott Minerd, Chief Investment Officer at Guggenheim Partners, said that most crypto coins were "junk" that would vanish in the future. However, bitcoin and Ethereum would survive the market crash, he added.
Dawn Fitzpatrick, the CIO of Soros Fund Management, predicted that Ethereum would outperform BTC after its Ethereum 2.0 update was complete.
"The one caveat I would say is, first of all, climate impact is going to become increasingly in focus, and in that context, Ethereum is likely to gain some more traction over Bitcoin," Fitzpatrick told Bloomberg. Currently, the blockchain network is shifting from an energy intensive proof-of-work consensus mechanism to a more environmentally friendly proof-of-stake mechanism.
Earlier, co-founder of Ethereum Vitalik Buterin announced that Ethereum would switch to PoS as early as August 2022.
"I think blockchain technology is going to have some great applications," Fitzpatrick added, referring to its use for securely storing and tracking information.
Bertrand Perez, the CEO of the Web3 Foundation, compared digital assets to the dotcoms of the late 1990s. "Like at the beginning of the internet, you were having lots of dotcom companies and lots of them were scams, and were not bringing any value and all that got cleared. And now we have very useful and legit companies," he told CNBC at the World Economic Forum in Davos. "We're in a bear market. And I think that's good. It's good, because it's going to clear the people who were there for the bad reasons."
"One of the effects of what we've seen last week with the Terra issue is we're at the stage where basically there are far too many blockchains out there, too many tokens. And that's confusing users. And that's also bringing some risks for the users," Perez concluded.