During Friday's trading, key stock indices in Western Europe fell by more than 1%. Investors are worried that a permanent increase in inflation and rising interest rates will soon trigger a recession in the European economy.
The STOXX Europe 600, which represents large, mid and small capitalization European companies, fell by 1.44% to 428.14 points.
Meanwhile, stocks of German real estate company TAG Immobilien AG topped the decline list, losing 5.6% in value.
The British FTSE 100 index was down by 1.01%, while the French CAC 40 and German DAX lost 1.58% and 1.39% respectively.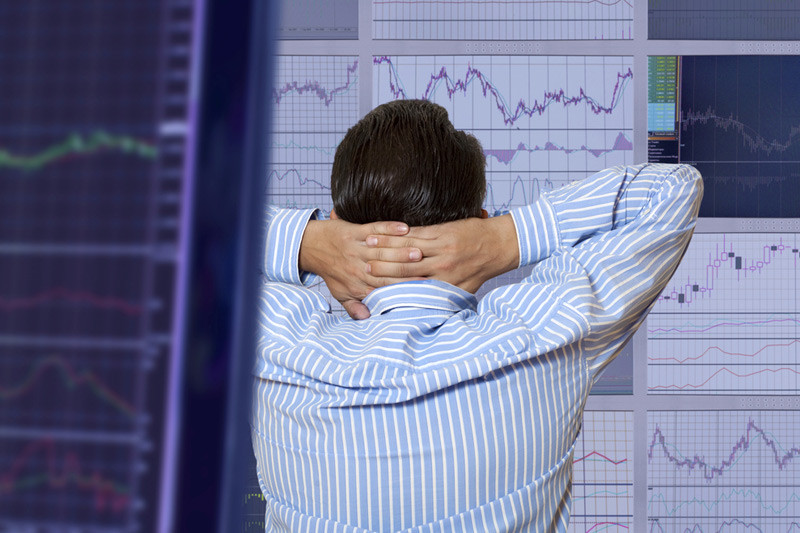 Biggest and least gainers
Swiss banking group Credit Suisse Group AG has fallen by 5.7%. On the eve the company denied information that it is being bought by US bank State Street Corp.
The market capitalisation of French energy company Electricite de France SA sank by 1.1%. Earlier, the company reported that the majority of its shareholders voted to receive their dividends for 2021 in the form of securities.
The share price of British oil and gas company Genel Energy PLC declined by 1.5% on news that Genel Energy chief executive Bill Hicks is resigning.
GSK, a British pharmaceutical company, rose by 1.6%. Earlier, the drugmaker's management announced that the latest trial of RSV vaccine for older adults had shown positive results.
Securities of Dutch online food ordering and delivery company Just Eat Takeaway have jumped by 4.8%. Earlier Bloomberg news agency reported that private equity firms were showing interest in Just Eat Takeaway's US unit Grubhub.
Factors of market pressure
On Friday, European investors were actively discussing the European Central Bank's decision announced the day before. Thus, the regulator kept the benchmark interest rate at a record low of zero and the deposit rate remained at minus 0.5%. The rate on marginal loans was kept at 0.25%.
In addition, the European Central Bank has confirmed that it would end net purchases under our asset purchase programme as of 1 July 2022.
The ECB said in a press release that it intended to raise key interest rates by 25 basis points at the end of its July meeting. In addition, the European Central Bank plans to raise rates again in September. The level of this increase will depend on medium-term inflation forecasts.
Earlier, the ECB's Governing Council noted a record May inflationary pressure in the euro area. Thus, last month the consumer price level in the eurozone soared by 8.1% year-on-year. Market analysts had previously forecast an increase of only 7.7%. May's result was an all-time record and more than quadrupled the European Central Bank's target of 2%.
The European regulator cited rising energy and food prices amid the armed conflict in Ukraine as the main reason for such a sharp inflation surge in May.
At the same time, the ECB downgraded its growth forecasts. The central bank expects annual real GDP growth of 2.8% in 2022, 2.1% in 2023, and 2.1% in 2024.
On the price front, the new staff projections foresee yearly inflation at 6.8% in 2022 before declining to 3.5% in 2023 and 2.1% in 2024.
On Friday, European traders await the evening publication of the US Department of Labor's report on the nation's consumer price movements over the past month. According to analysts' preliminary forecasts, inflation in May will remain at the level of the previous month and stand at 8.3% year-on-year.
Fresh data will enable an assessment of the current state of the US economy. In addition, the Department of Labor's report will traditionally be an important support for the US Federal Reserve when deciding on further monetary policy tightening. The next meeting of the US regulator will be held next week. The central bank is expected to increase its key rate by a further 50 basis points. In addition, the US Federal Reserve will release its 2022 forecasts for key indicators of the US economy at the end of next week's meeting.
Trading results
As for yesterday's trading session, European stock market indicators also declined on Thursday on the back of the announcement of the European Central Bank (ECB) meeting results.
As a result, the STOXX Europe 600 fell by 1.36% to 434.38 points.
The British FTSE 100 index shed by 1.54% to 7,471.47 points, the French CAC 40 lost 1.4% to 6,358.46 points (its lowest value in a fortnight) and the German DAX dropped by 1.71% to 1,4198.8 points.
Swedish helmet manufacturer MIPS AB plummeted by 7.4% as management announced long-term targets for key financial indicators.
Norwegian oil producer Var Energi ASA was down by 8.7%.
The market capitalisation of Italian energy company Eni SpA slipped by 2.4%.
The share price of French fashion brand owner Kering declined by 1.5%.
British American Tobacco PLC's capitalisation has fallen by 2%. Even confirmed revenue and profit growth forecasts for 2022 could not help the stock.