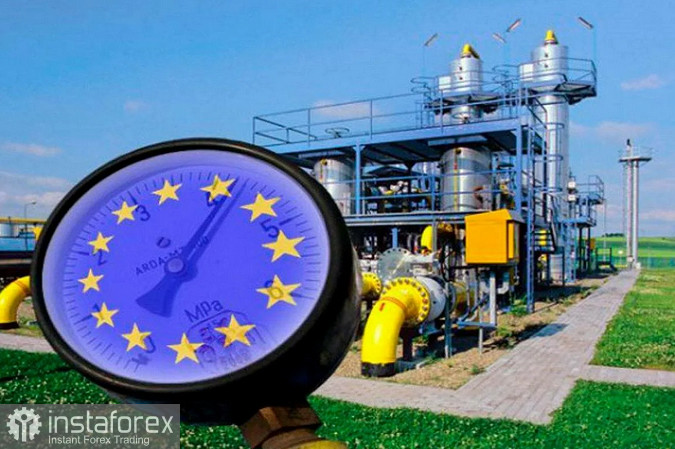 According to the Financial Times quoting EU Energy Commissioner Kadri Simson, the European Union is reviewing contingency plans for disruptions to natural gas supplies.
Simson said that the EU might replace most of the natural gas imported from Russia by the end of 2022. However, the EU would face a serious challenge if it cut off Russia's energy supplies entirely.
The report notes that contingency plans are concerned with limiting gas supplies to industry. Households will not be subjected to gas rationing. Industrial companies consume 27% of the EU gas.
The European Union announced that it would replace 2/3 of Russia's gas supply by the end of 2022.
European gas prices are currently holding around the psychological level of $1,000: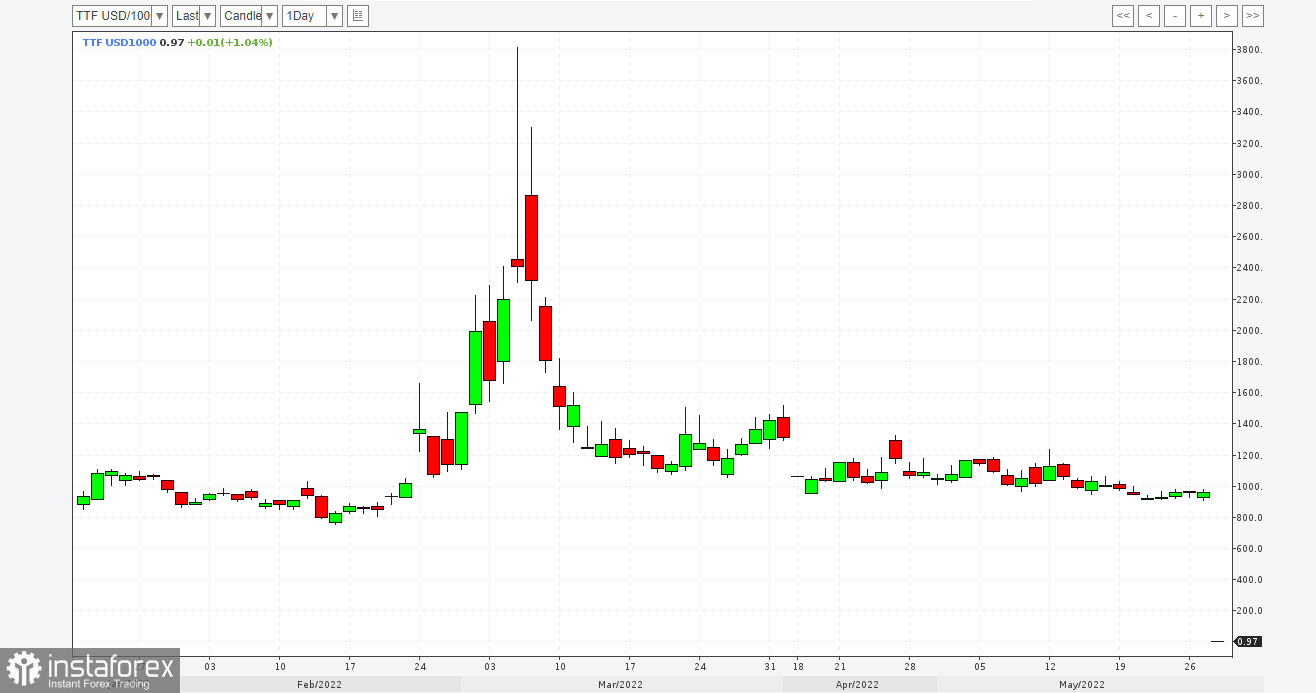 Russia is the largest EU supplier of natural gas and crude oil. However, hostilities in Ukraine were the reason for imposing sanctions on Russia. Consequently, they caused supply disruptions.
Russia continued to supply gas to its European customers as long as they were willing to pay for it under the new rules. However, it cut off gas supplies to Poland, Bulgaria, and Finland. This fact heightened fears that more EU countries could be hit.
The EU has been stockpiling gas mainly by a surge in LNG supplies in anticipation of possible disruptions. Moreover, EU gas consumption from the US hit record highs in the past few months.