It's a strange time for starting a trading related to posting activity: VOLATILITY – the measure of deviations from the mean expected value - is incredibly low across asset classes. Indeed, volatility is the bread for every traders, opposite to what investors are looking for.
As you know, VIX - also known as the "fear index"- is a measure (derived from premium on SP500 options) of implied volatility for next 30 days.
While I'm writing, VIX is printing a 12.45 value, close to the MIN of last 2 years: if we exclude 2017 – where it got to touch values close to 10, the 12.50 reading is the lower bound of valuations at least since 2013. What's important to take under consideration is that from these levels, VIX has always spiked, sometimes exploded, thus pushing stocks sdown.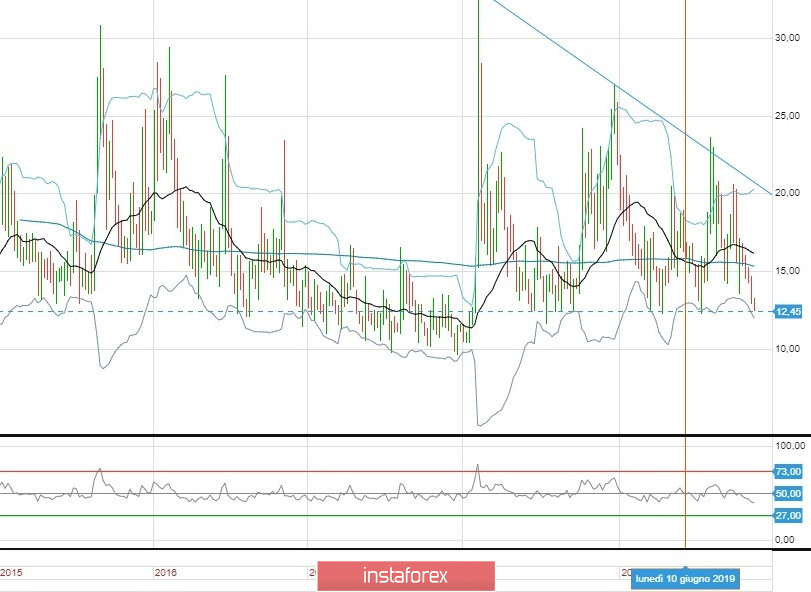 Japanese yen 3,64% 4,18% 5,19% 6,24%
While I'm feeling like the situation in stock markets and indices volatility could change soon, I can't see any reason for this to happen in major currency pairs: we will still need to focus on few pips per trade.
Stay Safe!