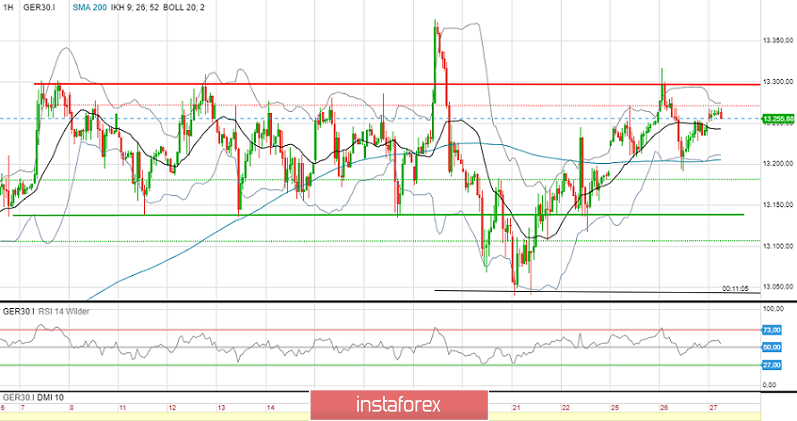 I've already talked about the staggering DAX rally during last months.
November has been a range-bound month for the Index which has established clear support and resistance levels.
It has been trading 90% of the time between 13,150 and 13,300, a 1% range, with some extension or even 'false breaks' (13.400 on Nov 19th).
As long as the price is trapped in the range, the stategy is to buy the green lines and sell the red ones; you can see major and minor levels on the chart.
Never forget that the market constantly makes false breaks and goes stop hunting.
Playing it against the US INDICES, that have clearly OUTPERFORMED during last month, could be an interesting idea for managing you risk.
Stay Safe