Good morning all,
The Nasdaq is trading now at 8359, a rough 1% away from ATH, we can anticipate kind of a traingle being formed during last 8 sessions.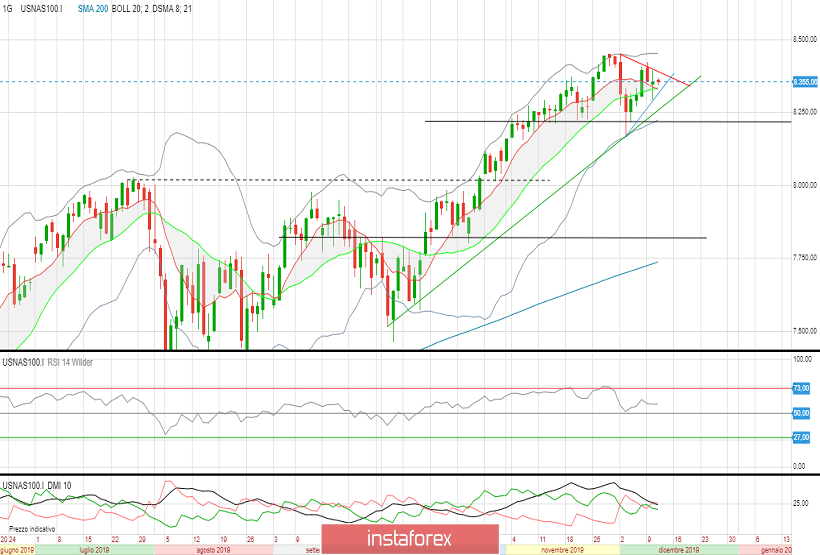 There's a curiosity, MM8 is crossing to the downside MM21 (bearish signal) but the price is above them all: I was not able to find another similar situation in past 2 years after a mid term rally.
The results of the Fed's meeting may spark volatility later in the day, watch out the price range 8320 / 8385. Be careful with false breaks and next targets would be 8270 to the downside, 8410 to the upside.
Stay safe