USDJPY has shown bearish signs since last week. Price has now broken below short-term key support levels and we are heading towards 104 which is our first target area. Trend is bearish as price continues to make lower lows and lower highs.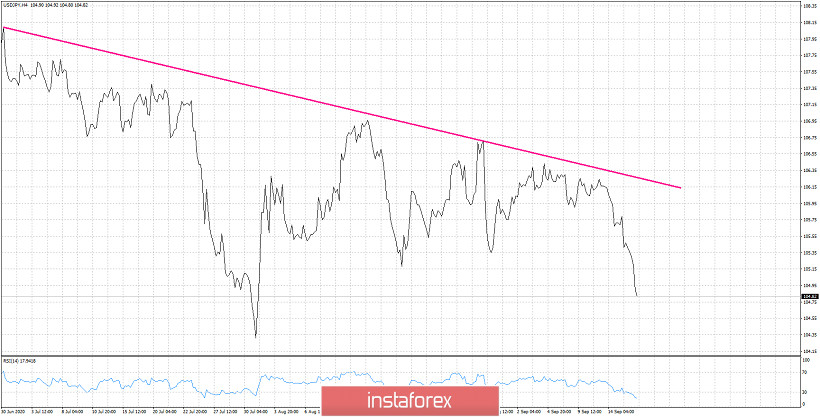 Pink line - resistance
Since last Tuesday where we pointed out the rejection at the long-term downward sloping resistance trend line, price has fallen more than 100 pips. Price has broken the support levels at 105.90 and 105.30 we discussed in previous analysis. Price is below 105 and heading towards our first target area. A break below 104 is justified and we expect price to move below it until next week.