Prior -4.8%
Market index 804.7 vs 769.6 prior
Purchase index 316.0 vs 320.9 prior
Refinancing index 3,622.3 vs 3,346.9 prior
30-year mortgage rate 3.01% vs 3.05% prior
The long-term mortgage rate slips to its lowest on record in the survey's history, and that is arguably spurring the increase in refinancing activity - which carried the jump last week. Purchasing activity slumped but remains at considerably high levels still.
Further Development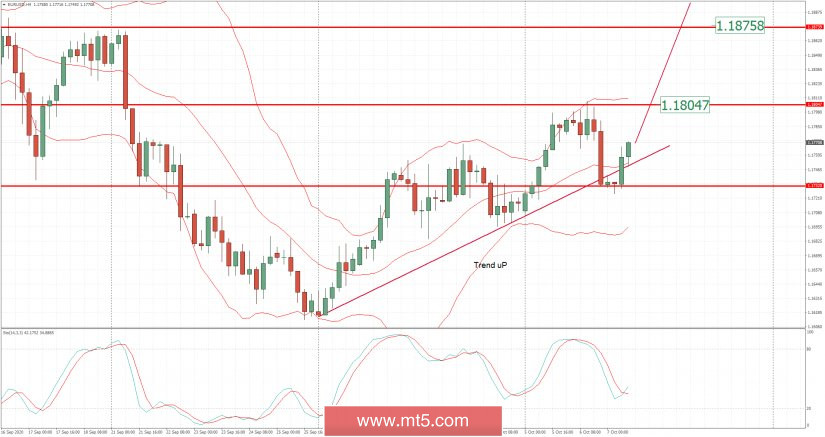 Analyzing the current trading chart of EUR, I found that sellers did try to change the trend yesterday but with no great success. The EUR is still in short-term upside trend and I see further upside movement towards 1,1805 and 1,1875
My advice is to watch for buying opportunities on the intraday dips with first target at 1,1805
1-Day relative strength performance Finviz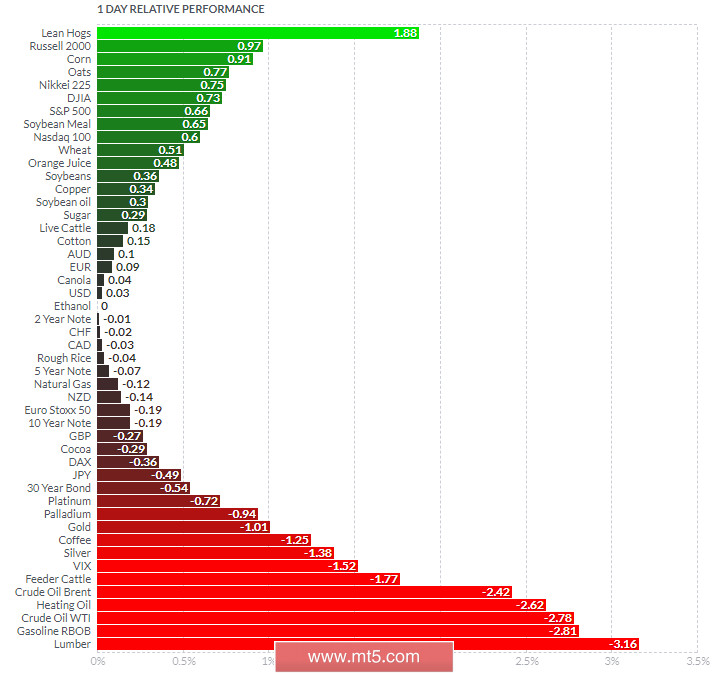 Based on the graph above I found that on the top of the list we got Lean Hogs and Russell 2000 today and on the bottom Lumber and Gasoline.
Key Levels:
Resistance: 1,1805
Support level: 1,1732