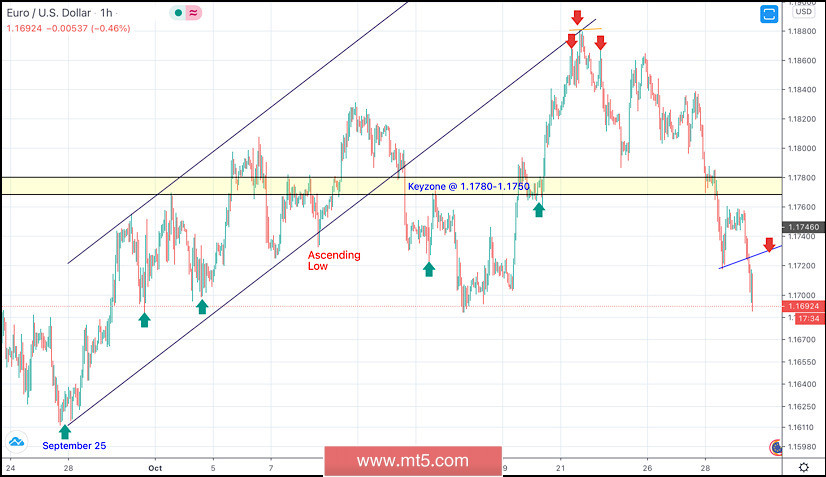 Two weeks ago, temporary breakout above 1.1750 was demonstrated within the depicted ascending channel. This indicated high probability of bullish continuation towards 1.1880. However, downside pressure pushed the EUR/USD pair towards 1.1700 where significant BUYING Pressure Existed. This was followed by a quick upside movement towards 1.1880-1.1900.
The price zone around 1.1880-1.1900 constituted a KEY Price-Zone as it corresponded to the backside of the depicted broken ascending channel.
The Recent Upside breakout above 1.1780 allowed the price levels around 1.1880-1.1900 to be tested where significant bearish pressure and a reversal Head & Shoulders pattern were demonstrated.
Recently, Two opportunities for SELL Entries were offered upon the recent upside movement towards 1.1880-1.1900. Both positions are already running in profits. Exit level should be lowered to 1.1750 to secure more profits.
Trade Recommendations :-
Currently, the price zone of 1.1740-1.1780 stands as a significant Resistance-Zone to be watched during any upcoming upside pullback for a valid SELL Position. Initial bearish target would be located around 1.1720 and 1.1690