Gold price ends this week with negative performance relative to last week. Price has made a low near the major support of $1,850. The low at $1,859 we saw this week is very important for what could follow. Breaking below it will open the way for a move towards $1,800 which is our primary scenario since price got rejected again at the major resistance trend line.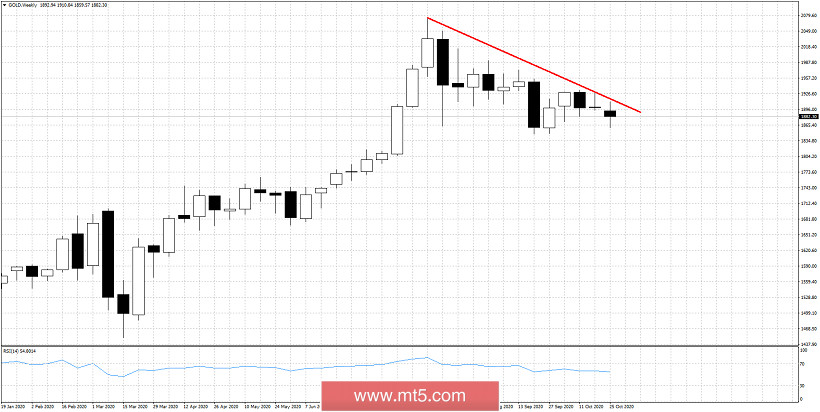 Red line - resistance trend line
Price is about to close below the lows of the previous two weeks. So far price action suggests that bulls are not strong enough to break above red resistance trend line and a new wave of selling will follow, putting pressure on price and pushing it lower towards $1,800. This week's high was at $1,910. Bulls need to recapture this level but the most important level is to break above last week's high at $1,931. Only then bulls will take control of the trend.