PEC October oil output rose on Libyan supply
Output rose 210K bpd to 24.59 mbpd
States bound by supply cut pledges complied at 101%
OPEC+ states bound by pledges cut output by 100K bpd
This whole paradigm underscores the tough situation that OPEC and the world oil market is in. OPEC is cutting a bit more by Libya will bring another 600-800kbpd online before year-end. Libya is not bound by the OPEC+ agreement because it had dropped production due to a civil war.
Further Development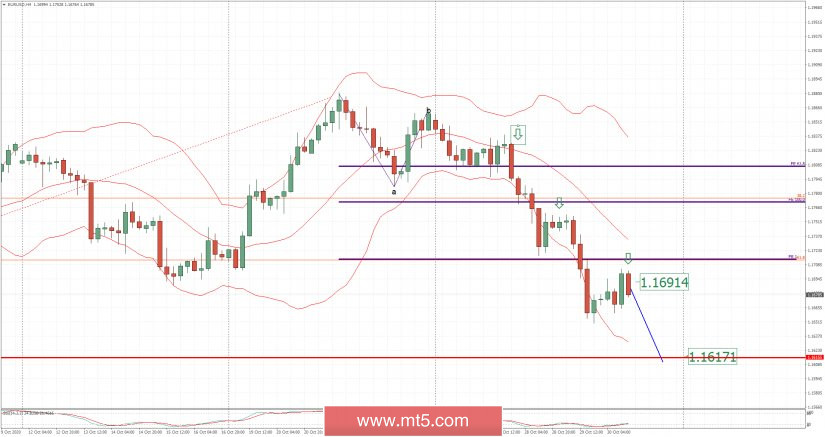 Analyzing the current trading chart of EUR/USD, I found that EUR reached our downside target at 1,1690 and that is heading for the test of the next downward target at 1,1615.
My advice is still to watch for selling opportunities on the rallies with the main downside target at 1,1615 (Daily pivot low).
The downside pressure is still very strong and selling opportunities are preferable in this condition...
1-Day relative strength performance Finviz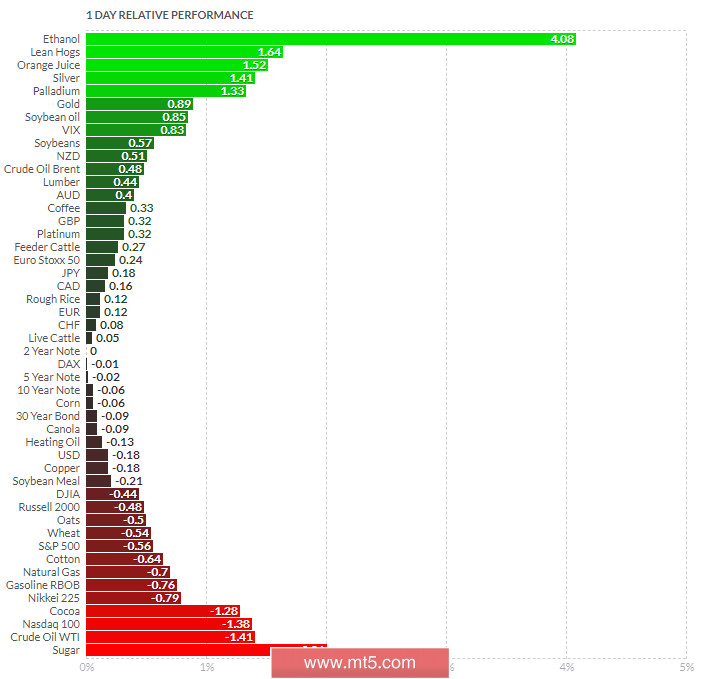 Based on the graph above I found that on the top of the list we got VIX and Ethanol today and on the bottom Nasdaq100 and SP 500.
Key Levels:
Resistance: 1,1688
Support level: 1,1615