Gold price is trading around $1,882. Support at $1,850-60 remains intact. As long as price remains above $1,850-60, there will be tendency to move higher towards $1,900 and maybe $1,950.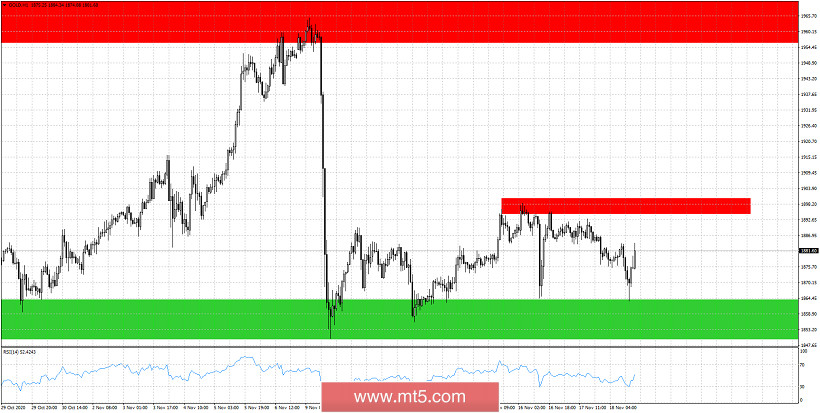 Red rectangles - resistance levels
Green rectangle - support
Gold price is bouncing once again off the support area. If bulls manage to recapture $1,900 then we might have a new upward move towards $1,950-60. Gold bulls must defend $1,850-60 support otherwise there will be danger of a move towards $1,750-80. Our view is neutral as long as price remains tight inside $1,850-$1,950.