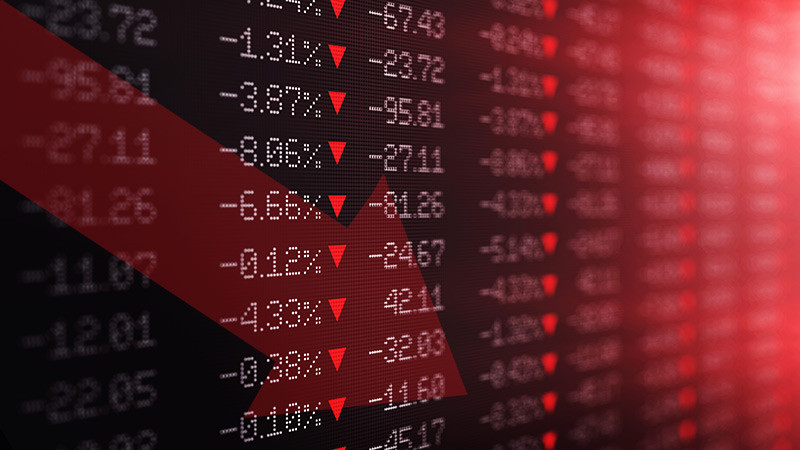 Despite the coronavirus crisis in the United States, the past six months have been quite positive for American companies. Their shares rose rapidly thanks to investors' activity and government measures to support the economy. But due to the presidential election, the US stock market sank. However, after the news of the effectiveness of the Pfizer coronavirus vaccine, the indices rose sharply.
This news encourages many investors, the euphoria continues in the market. But the market could collapse at any moment, the US Federal Reserve warns. The situation is under control as long as the banks are releasing liquidity. However, everything comes to an end.
In the event of a worsening situation with the coronavirus epidemic or a failed vaccination, huge problems cannot be avoided. The biggest threat is a global quarantine with business closures and massive job cuts.
Debt pulls to the bottom
The company has accumulated huge debts to survive during the drop in income and the sharp decline in economic activity caused by the total quarantine. Today, in the United States, the ratio of public companies' debt to their assets is at its maximum in 20 years.
The commercial real estate market suffered the most. And the insurance sector has accumulated debts unseen since the 2008 financial crisis. In other words, everybody hopes for successful mass vaccination.
According to the Federal Reserve, debt totals $2.25 trillion, or 35% of total corporate bonds. In this case, the possibility of the stock market crash is extremely large.
Moreover, relations between the United States and China remain tense, creating geopolitical uncertainties. As a result, investors may lose interest in risk. This is fraught with a sharp collapse of stock indices.
Another problem is the increase in key rates. Soft monetary policy will end someday. Markets and the manufacturing sector will face great challenges.
Focus on vaccines
As soon as the global lockdown began, US markets collapsed for the first time in 33 years. The Dow Jones, S&P 500, and NASDAQ have dropped nearly 10%.
Billionaire Bill Ekman, the founder of the hedge fund Pershing Square, is confident that countries will have to reintroduce the quarantine despite the supposedly effective coronavirus vaccine. Many companies will go bankrupt. He believes that the worst is yet to come.
Multimillionaire investor Jim Rogers has the same opinion. He believes that the anti-virus measures were excessive and only made the situation worse. Now everyone is mired in debt and demands help from central banks.
Indeed, the effectiveness of the vaccine remains a question. One of the volunteers died after being administered the vaccine by the British-Swedish pharmaceutical company AstraZeneca.