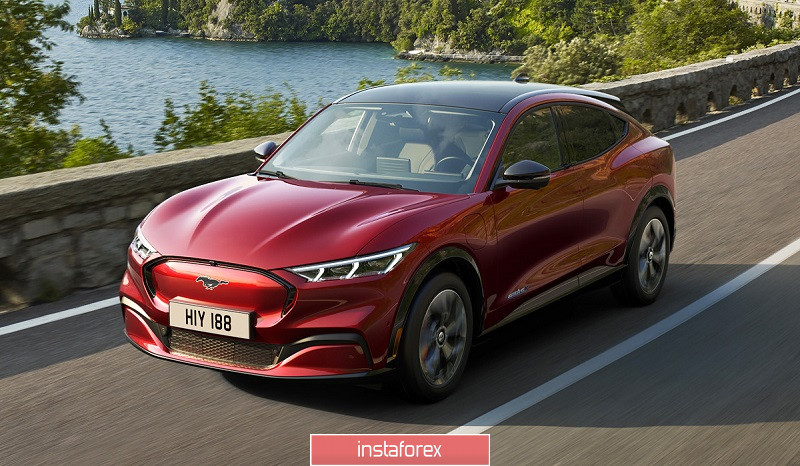 Unveiled at the 2019 Los Angeles auto show, the Mustang Mach-E marked the beginning of Ford's electric cars.
The company will confirm its breakthrough in this direction by releasing additional electrically powered models in the coming years. One of its top engineers says it's only a matter of time before the conventional two-door Mustang joins a growing arsenal of zero-emission models.
"I think if you look into the future - no one knows for how long, but - the market will eventually move to electric cars," Ron Heiser said, chief engineer at Mach-E Ford.
Ford has developed the platform that underpins the Mach-E specifically for electric vehicles. It has a modular design so it can be made longer or shorter, accommodate rear-wheel or all-wheel drive options and accommodate different types of batteries. Ford could use this as the basis for an electric Mustang.
The company is focused on launching Mach-E into production by the end of 2020. But that doesn't mean all-electric cars built on the Mach-E platform will carry the legendary nameplate.
"It's not necessary to indicate the name Mustang for this, but we chose the first car on this platform, which will be the Mustang," he explained. The rejection of the Mustang nameplate is likely to mean that much more attention will be paid to comfort and practicality than performance.
The Mustang Mach-E platform is just part of Ford's puzzle. We know that the company is actively developing an electric truck F-150, in the architecture of which the body will be on the frame. Its Lincoln division is expected to build an electric SUV using technology sourced from startup Rivian. And Ford will borrow the modular architecture developed by Volkswagen to create at least two electric models for the European market.
Details of the following Ford electric models remain a secret.
Confirmation of this positive news is the technical analysis of the market for Ford shares:
Since the shares are trading on the long-term, the monthly chart shows a global breakthrough of a strong bullish momentum at the beginning of 2019, on the weekly and daily chart, technical analysis indicates the pressure of the platform at the price of 9.15.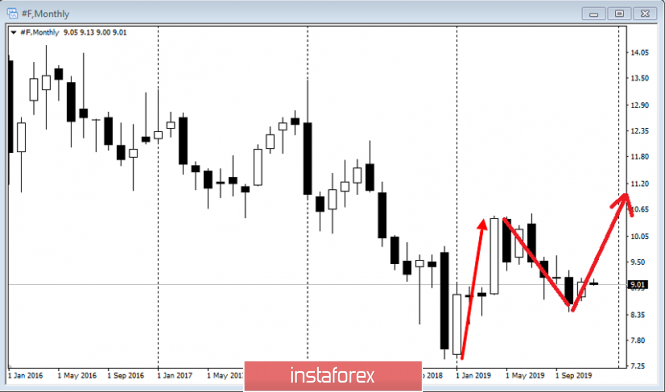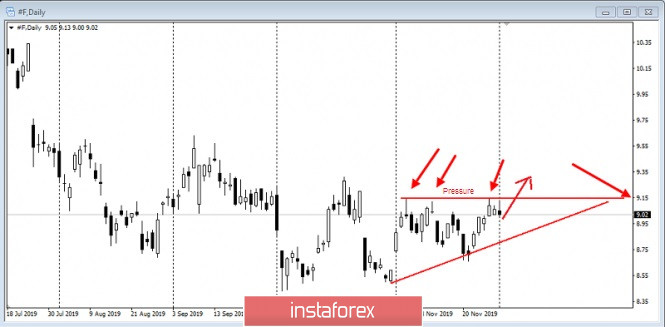 We recommend working on the increase with the first breakthrough target of 9.15 and the second - 10.65.
Good luck with trading and control the risks!