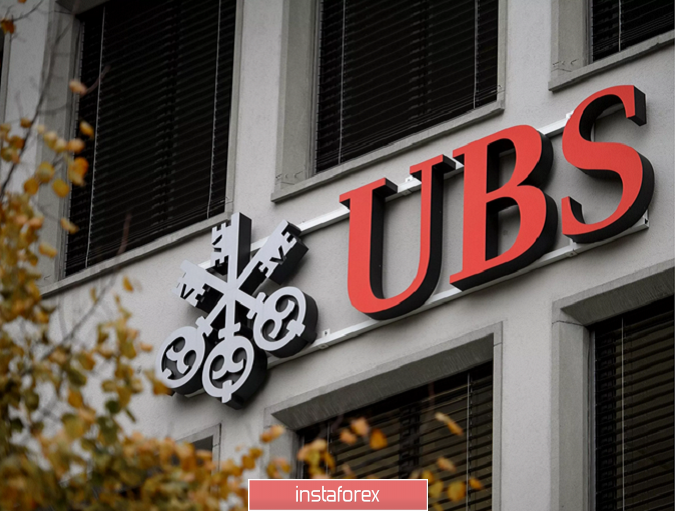 The next CEO of UBS will be ING CEO Ralph Hamers. It was announced on Wednesday, and stocks rose by 1% on Thursday.
Announcing the selection, UBS Chairman Axel Weber said that "Hamers is the right CEO to lead our business to the next stage. An experienced and respected banker with proven experience in digital transformation, Ralph has an impressive track record of leading ING Group for more than six years. As the industry undergoes fundamental changes, Ralph will become the person who will lead the ongoing transformation of UBS, and develop its successful strategy as the world's largest and only truly capital manager and leading universal bank in Switzerland, enhanced by its investment bank and asset management."
About a month has passed since the last UBS earnings report, where the stock rose about 2.5%, surpassing the S&P 500.
As for its latest earnings, the UBS Group's fourth quarter revenue increased from a year earlier, due to lower expenses.
The UBS Group AG reported that in the fourth quarter of 2019, net income attributable to shareholders was $ 722 million, as compared to $ 315 million in the previous year.
The company's operations were supported by higher net interest income (an increase of 3% year-on-year), and an increase in net commission income (an increase of 3%). Cost reduction was also associated.
In 2019, the company reported that net income attributable to shareholders was $ 4.3 billion, down by 4.7% from last year.
Thus: income is rising, while expenses are falling.
The company expects that monetary easing by central banks will contribute to strong results in the financial markets.
Although the macroeconomic and geopolitical situation remains uncertain, the company expects to maintain its earnings in the first quarter of 2020. This is because customers are now more active, and UBS Group expects to generate higher transaction revenues. Moreover, high asset prices are likely to have a positive impact on the recurring commission income in the collection business.
In the first half of 2020, the company plans to buy back shares worth about $ 450 million, completing a program worth 2 billion Swiss francs. Meanwhile, in the second half of 2020, the company will evaluate further buyouts, depending on the business outlook and any specific events that may happen.
Over a three-year period, the company aims to expand its business and increase its profits by growing each of its businesses, using its unique, integrated and complementary business portfolio and geographic reach.
As a result, loans are expected to grow by about $ 20 billion a year from 2020 to 2022.
The company expects a 10-15% pre-tax profit increase for its Global Wealth Management division.
Thus, purchases must be checked out: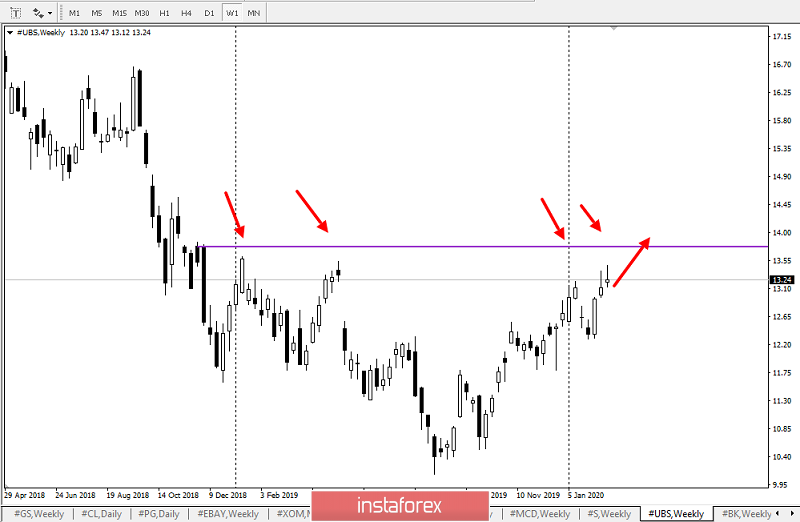 Good luck in trading and control your risks!