EURUSD continues to trade in a bearish trend making lower lows and lower highs. Price is clear regarding the trend, but the RSI is also clear in pointing out that the downtrend is weakening. Price is inside the downward sloping wedge pattern and over the next few sessions I expect a major reversal.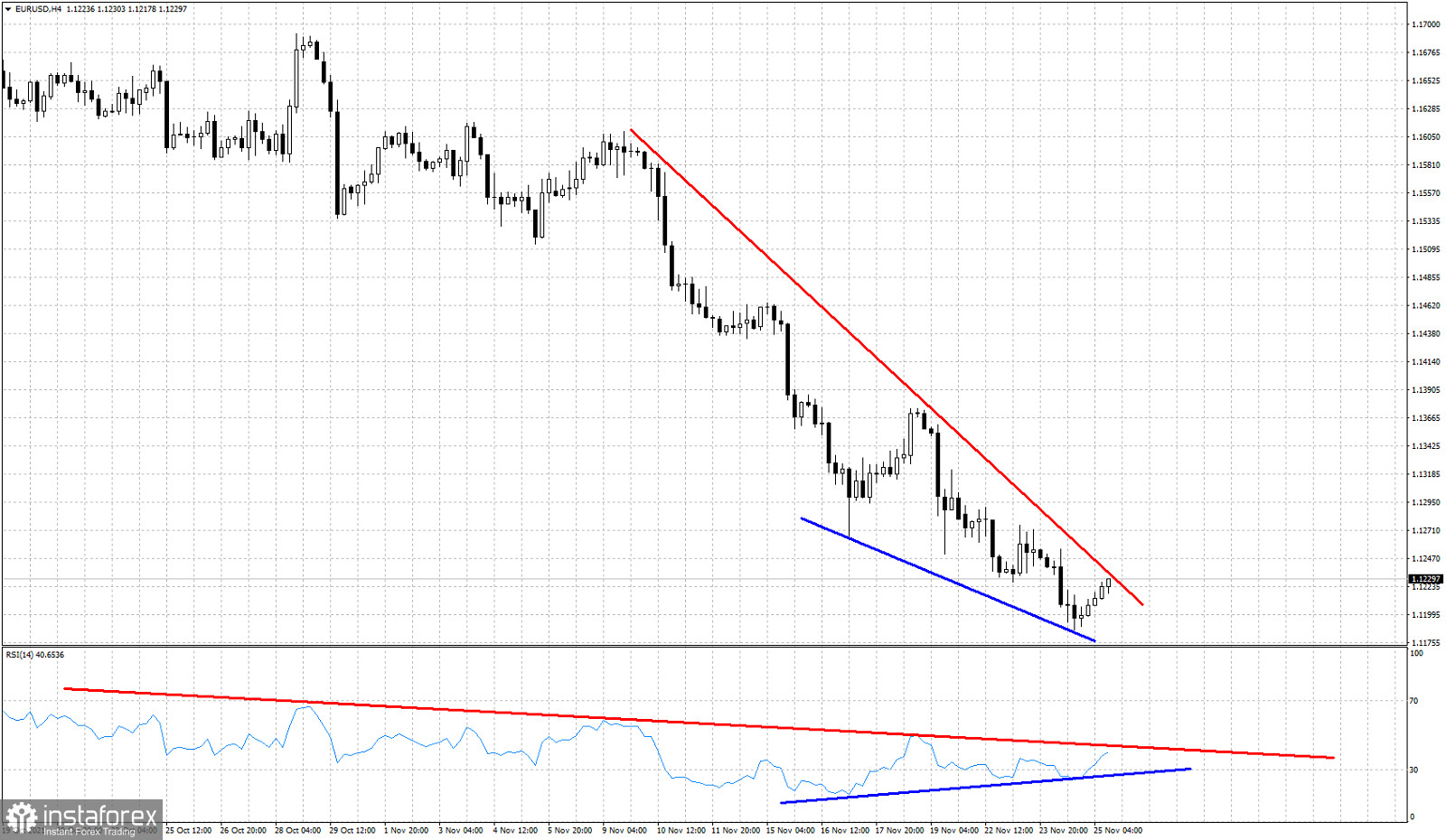 Red line -resistance
Blue lines - bullish divergence
EURUSD remains in a bearish trend as long as price is below the red trend line resistance and below 1.1276. Bulls need at least to break the red trend line to the upside in order to squeeze the bears and start hitting stops. Until then I will not be surprised if EURUSD gets rejected today at the resistance trend line and provides a new lower low. Overall price has reached our target area of 1.12-1.13 after our bearish signal at 1.1535 but now I prefer to be neutral if not slightly bullish.