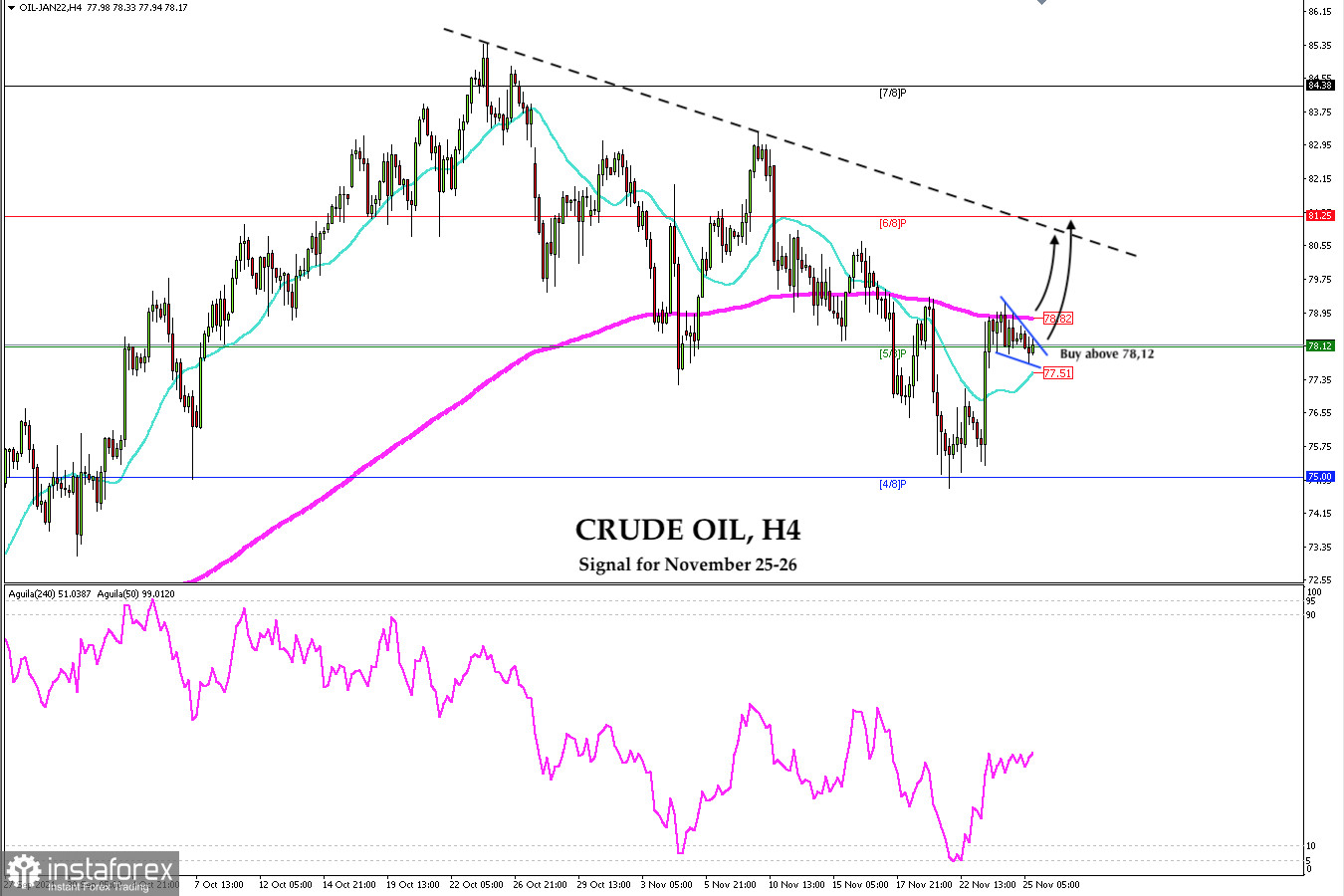 Crude price (WTI - # CL) is trading below the 200 EMA located at 78.82. This zone represents strong resistance that coincides with last week's pivot level.
Crude has been consolidating below the 200 EMA and has formed a bullish pennant pattern. A sharp break of this technical pattern could give WTI a strong boost and rise towards the top of the downtrend channel around 80.55.
Crude inventories published yesterday increased in reserves by 1.0 million barrels. This reading exceeded market expectations. The market reacted in a negative way, pushing the price down towards the 21 SMA.
For now, WTI prices continue to consolidate in the range zone of 79.00 -78.00. In part, it is due to joint efforts with the United States and other countries to free oil from their reserves to prevent rising prices.
A sharp break above the 200 EMA located at 78.82 will be the signal to buy WTI crude with targets towards 6/8 murray around 81.25.
If the price crosses the level of 81.25, we could expect crude to reach 84.38. In that area, crude oil left a GAP on October 27 and it remains to be covered.
On the other hand, if crude falls below 77.51, we can expect there to be a downward movement and the price could reach the level of 75.00. Later, if this strong support is broken, the price could fall to the level of 71.88 (3/8).
Support and Resistance Levels for November 25 - 26, 2021
Resistance (3) 79.71
Resistance (2) 79.18
Resistance (1) 78.49
----------------------------
Support (1) 77.79
Support (2) 77.13
Support (3) 73.57
***********************************************************
A trading tip for WTI November 25 - 26, 2021
Buy above 78.12 or if breaks 78.82 (200 EMA ) with take profit at 80.00 and 81.25 (6/8), stop loss below 77.50.