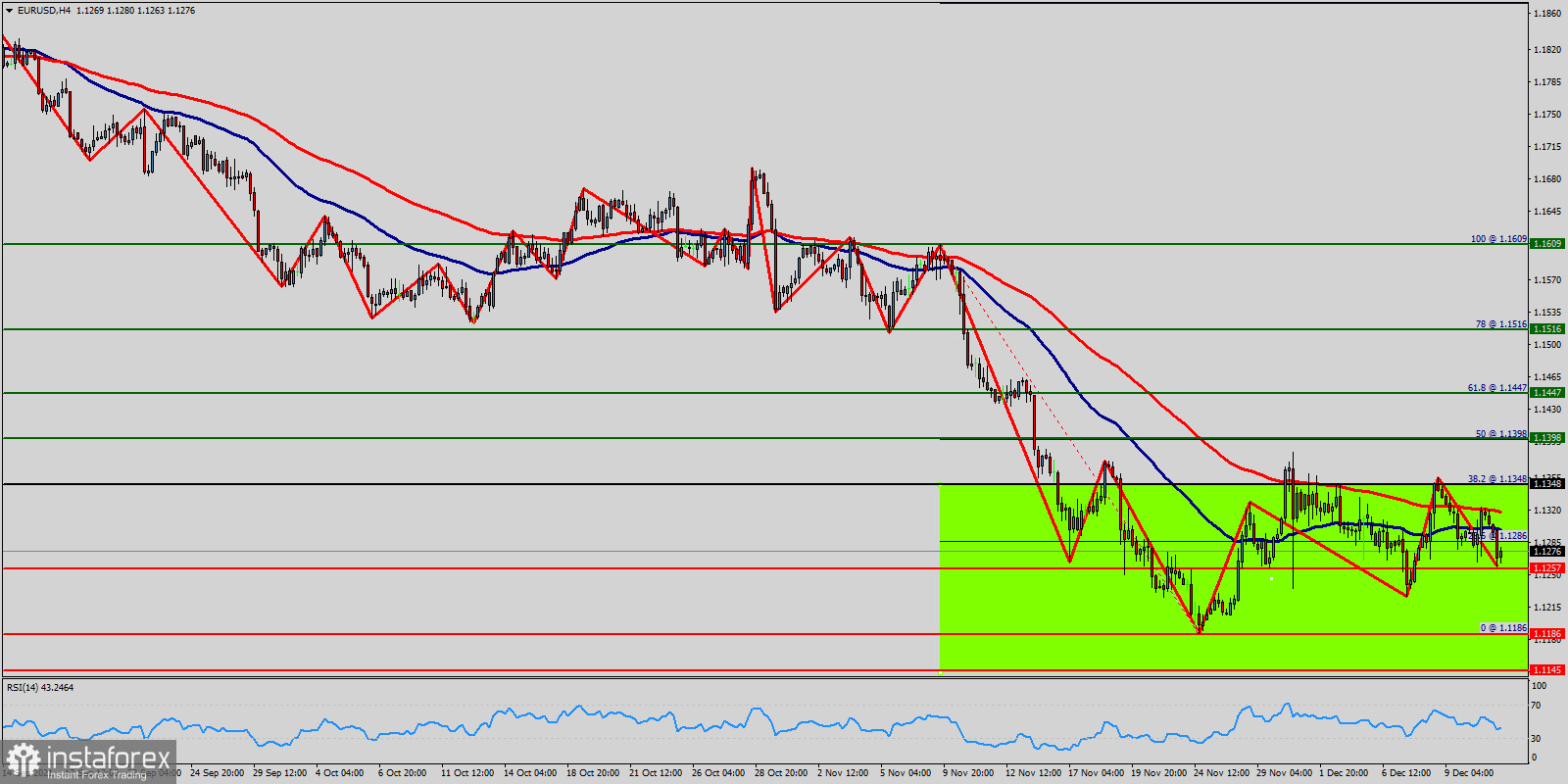 Overview :
The EUR/USD pair has faced strong resistances at the levels of 1.1348 because support had become resistance.
The strong resistance has been already formed at the level of 1.1348 and the pair is likely to try to approach it in order to test it again.
However, if the pair fails to pass through the levels of 1.1348 or/and 1.1400, the market will indicate a bearish opportunity below the new strong resistance level of 1.1400 (the level of 1.1400 coincides with a ratio of 50% Fibonacci).
Moreover, the RSI starts signaling a downward trend, as the trend is still showing strength above the moving average (100) and (50).
Thus, the market is indicating a bearish opportunity below 1.1400 for that it will be good to sell at 1.1400 with the first target of 1.1257.
It will also call for a downtrend in order to continue towards 1.1200. The daily strong support is seen at 1.1186.
On the other hand, the stop loss should always be taken into account, for that it will be reasonable to set your stop loss at the level of 1.1447.
Outside outlook :
If the trend is able to break out through the first resistance level at 1.1447, we should see the pair climbing towards the double top (1.1516) to test it.
Therefore, buy above the level of 1.1447 with the first target at 1.1516 in order to test the daily resistance 2 and further to 1.1609 in coming days. Also, it might be noted that the level of 1.4175 is a good place to take profit because it will form a new double top.
On the other hand, in case a reversal takes place and the EUR/USD pair breaks through the support level of 1.3827, a further decline to 1.1186 can occur which would indicate a bearish market.
Forecast :
According to the previous events the price is expected to remain between 1.1516 and 1.1186 levels. Buy-deals are recommended above 1.1186 with the first target seen at 1.1447. The movement is likely to resume to the point 1.1475 and further to the point 1.1516 .