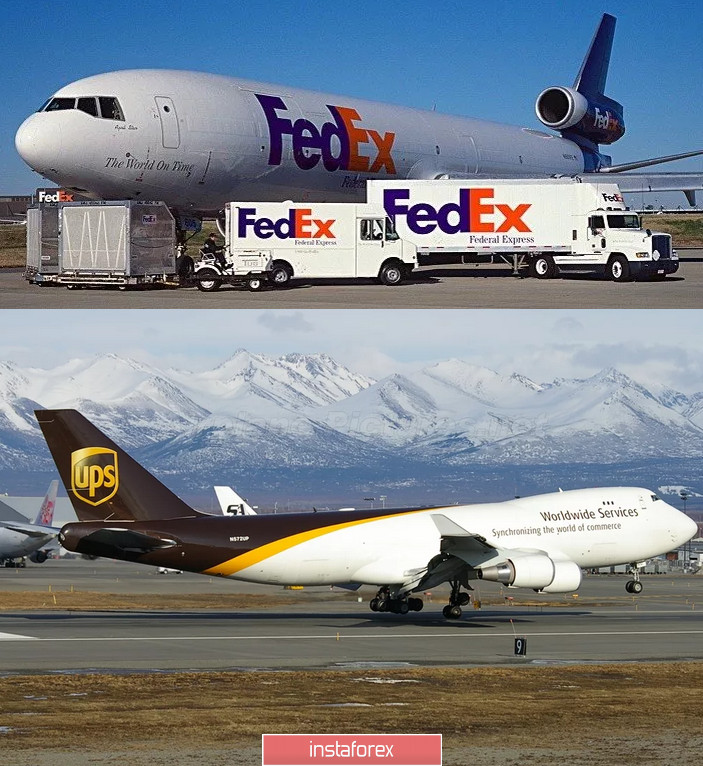 The latest FedEx revenues thrilled the market due to the unexpected increase in the company ground supply margins. It's no secret that FedEx and UPS were forced to adapt to a unique set of working conditions because of the COVID-19 pandemic, so UPS investors may see the same positive scenario at the upcoming UPS earnings report, which is due July 22, 2020.
The blockages and production shutdowns were the reasons for the collapse in higher-profit deliveries between enterprises (B2B), which caused a surge in less profitable deliveries of e-commerce between enterprises (B2C). This dynamics has already been reflected in the income statements of both FedEx and UPS. For example, in the first quarter of UPS (which ran from January to March), revenue from its international packaging and supply chain and freight transportation segments decreased due to economic weakness, but the revenue from the US domestic packaging segment increased by 9.2%. The company total profit for the quarter decreased by 26.4%.
Meanwhile, in the financial quarter of FedEx which ran from March to May, a similar trend was observed. FedEx express revenue decreased by 10%, while freight revenue dropped by 17%. As for the FedEx ground segment (where the bulk of e-commerce is located), revenue increased by 20% (due to growing demand for B2C), which led to a decrease in operating profit by 17%.
All of these show that like FedEX, when UPS presents its income statement for the period of April to June, a similar dynamics in annual revenue and lower profits in the international shipping and supply chain segments will be reflected. Volume and revenue of the domestic segment are most likely to increase as well.
Hence, investors should expect a rise in the margin of UPS domestic package in the United States, when the company reports its profit in the second quarter.
Take long positions with pullbacks, targeting the levels in the screenshots below: