Litecoin is fighting hard to rebound and recover after its most recent drop. It's traded at 150.62 level at the time of writing above 142.84 yesterday's low. LTC/USD registered a 6.90% growth from yesterday's low to 152.71 today's high.
Litecoin started to grow as the price of Bitcoin rallied in the short term. As you already know from my previous analyses, BTC/USD's growth helps the altcoins to grow as well. This is not a perfect correlation but you can still use it in trading.
LTC/USD Sellers Seems Exhausted!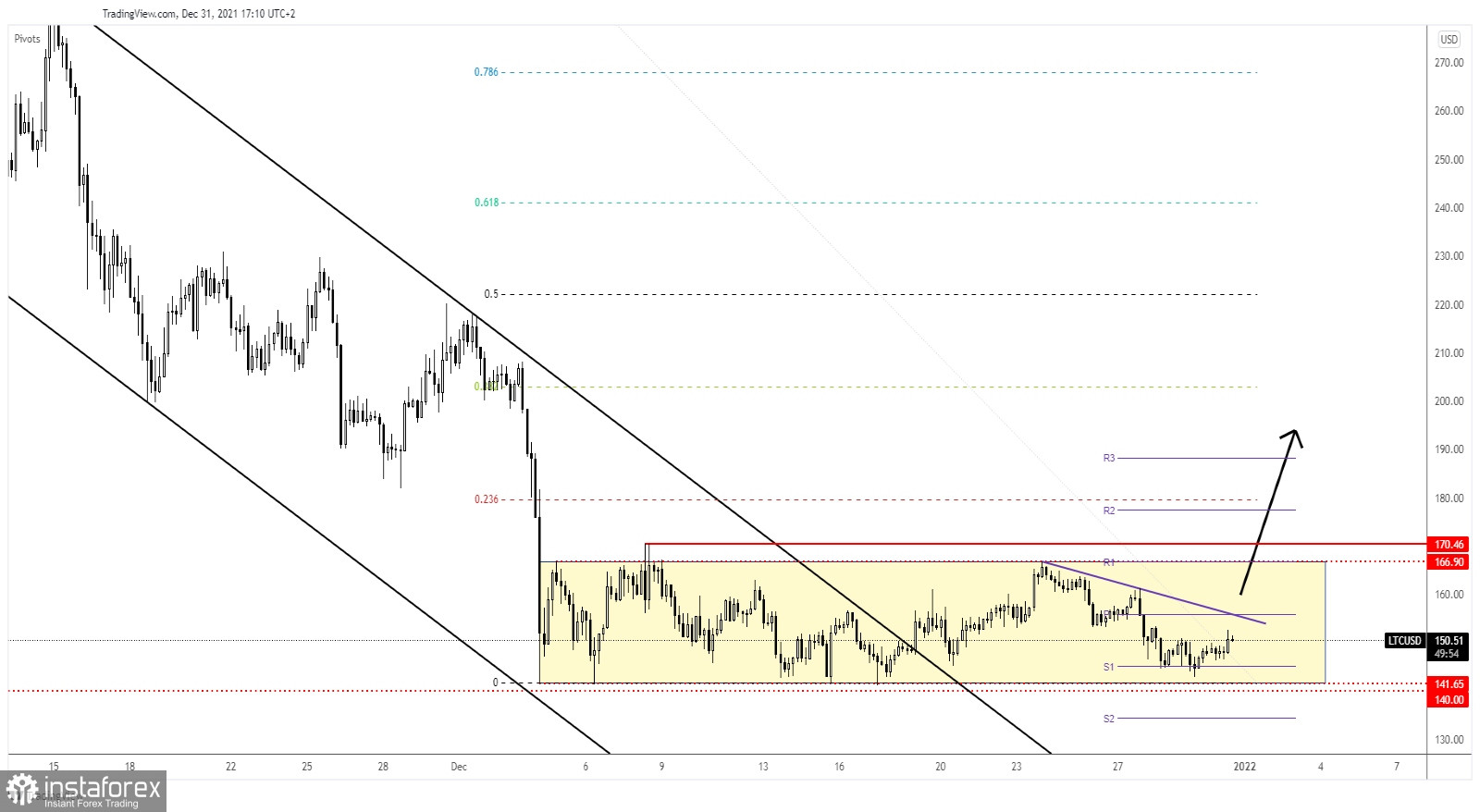 LTC/USD has found support on the weekly S1 (145.23) level and now it approaches the immediate downtrend line and the weekly pivot point (155.94). Personally, I would have liked the price to reach the 141.65 support and the 140.00 psychological level before turning to the upside.
Technically, as long as it stays under the downtrend line, it could still reach these major downside obstacles. A major bullish pattern around the 141.65 could announce a new leg higher.
Litecoin Outlook!
We have a strong confluence area at the intersection between the immediate downtrend line with the weekly pivot point (155.94). A valid breakout through this confluence area could announce strong buyers and potential upside continuation. Such a breakout could bring us new long opportunities.