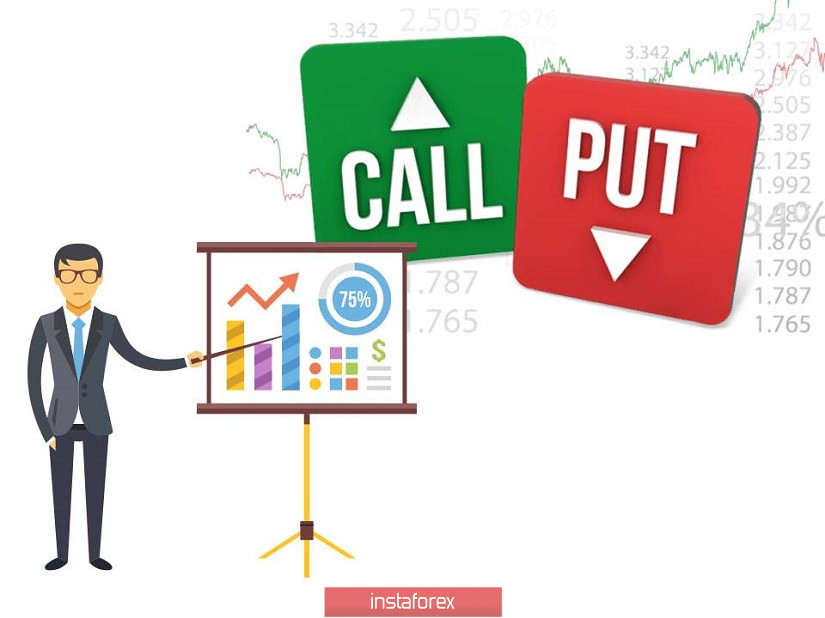 The EUR/USD currency pair, following the upward development of the price, managed to reach the resistance area of 1.1745/1.1780, which reflects the upper boundary of the trend lines (the blue and yellow lines on the trading chart below). The conditional ceiling in the form of a resistance area played into the hands of sellers, lowering the quote to the level of 1.1700, where the lower border of the yellow channel passes.
Based on the location of trend lines relative to the price, two possible development scenarios can be considered.
The first scenario considers a further upward movement along the boundaries of existing channels, where it is possible to enter the market along two coordinates:
- 1.1740 towards 1.1780.
- 1.1785 towards 1.1950.
The second scenario considers the breakdown of the yellow channel with price consolidating below the level of 1.1700. In this case, the development takes place along the corrective move towards the blue trend lines 1.1650 and 1.1550.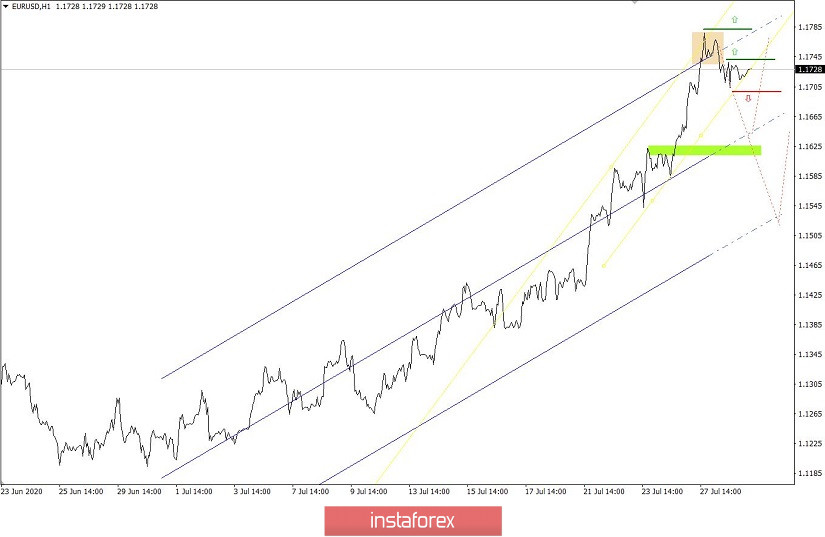 For the GBP/USD currency pair, a rapid upward move can be seen, where the quote came close to the area of the psychological level of 1.3000, which in this case, plays the role of resistance in the market.
The coordinates of the psychological value, or round levels , is a numerical designation of the price that ends with several zeros. Market participants in the course of trading have identified a pattern that round levels systematically affect the quote, slowing it down or expanding it.
In our case, we see that the quote approached the round level of 1.3000 (1.2950) and already felt resistance above itself, where, due to the multi-day upward move, the buy positions were fixed and, as a result, the initial pullback.
If the downward movement set from the psychological level remains in the market, and the quote manages to consolidate below 1.2885, we will have a chance of forming a full-fledged corrective movement in the direction of 1.2770-1.2700.
An alternative scenario will be considered in case of holding the upward move and consolidating the price above the level of 1.3050, which will be considered a signal of a breakdown of the psychological level.