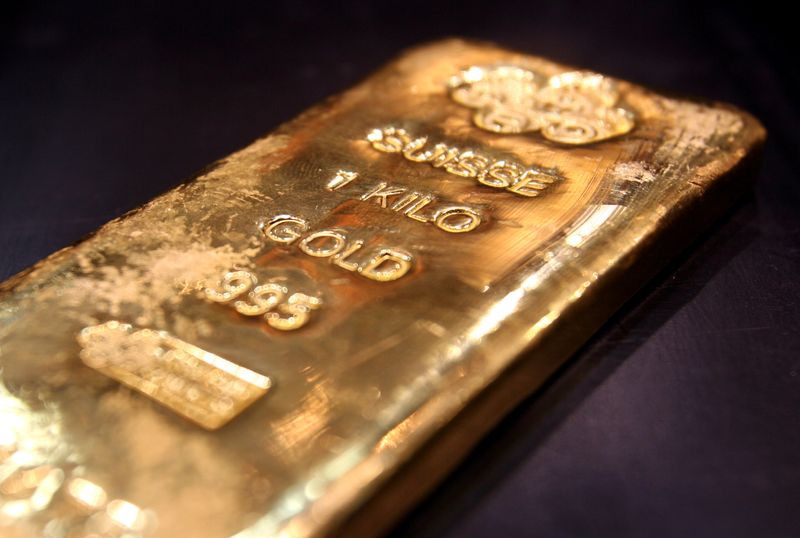 On Wednesday morning, there was an unexpected drop in gold price. Only yesterday, the precious metal managed to finally settle above psychologically important mark of $2,000 per troy ounce. A day later, gold plunged below this level. Notably, both the rise and the fall were caused by the US dollar. The US national currency has moved slightly upwards thus putting pressure on gold.
Today, markets are still awaiting the release of the minutes from the US Federal Reserve's last policy meeting. Investors will be looking for more clues on the Fed's approach to support the country's economy in a crisis caused by the coronavirus pandemic.
Gold prices fell 0.65% this morning to $1,987.93 per troy ounce. The support level for the precious metal was seen at $1,923, while the resistance moved to $2,024.6 per troy ounce.
Nevertheless, prospects for gold remain rather optimistic. Most analysts believe that the US dollar will continue its massive decline in the very near future. In this case, gold will easily regain ground. So this retreat from gold is a temporary and short-lived phenomenon. The precious metal is sure to break above the level of $2,000 in the coming days. Moreover, it is likely to hit new highs soon.
In the meantime, market participants are waiting for signals from the Fed and details of its monetary policy. However, the interest rates are unlikely to change until the end of next year.
It is recommended that investors stay cautious when buying gold as the daily volatility of the metal is extremely high. So yesterday morning, gold was trading at $2,015 per troy ounce. By the end of the trade, the price reversed and stopped at $1,985. And in early hours, it jumped again to the level of $2,010. On Wednesday morning, everything changed, and the price dropped to $1,992 per troy ounce. Of course, such high volatility made market participants nervous. However, the yellow metal is likely to continue the uptrend. Some experts do not exclude a trend reversal which is not so obvious yet.
So far, most experts predict that gold has every chance of reaching $2,500 per troy ounce as soon as next year. This confidence is supported by an increase in demand for precious metal. The demand is high, and not only from major market players, such as banks and financial organizations. There was is spark of interest from the jewelry sector, including jewelry factories as well as individuals.
Silver futures for September were significantly lower this morning, falling 1.07% and currently trading at $27.775 per troy ounce.
The price of palladium also went down by 0.33%, having settled at around $2,181.43 per ounce.
Platinum dipped by 1.15% to $945.25.
On the other hand, copper futures for September moved up by 0.83%, currently holding at the level of $2.9977 per pound.