Tuesday saw Gold price fall towards $1,805 and bounce back towards $1,814. Gold is in negative territory relative to yesterday's closing price. Gold remains below the key short-term resistance and recent highs of $1,830.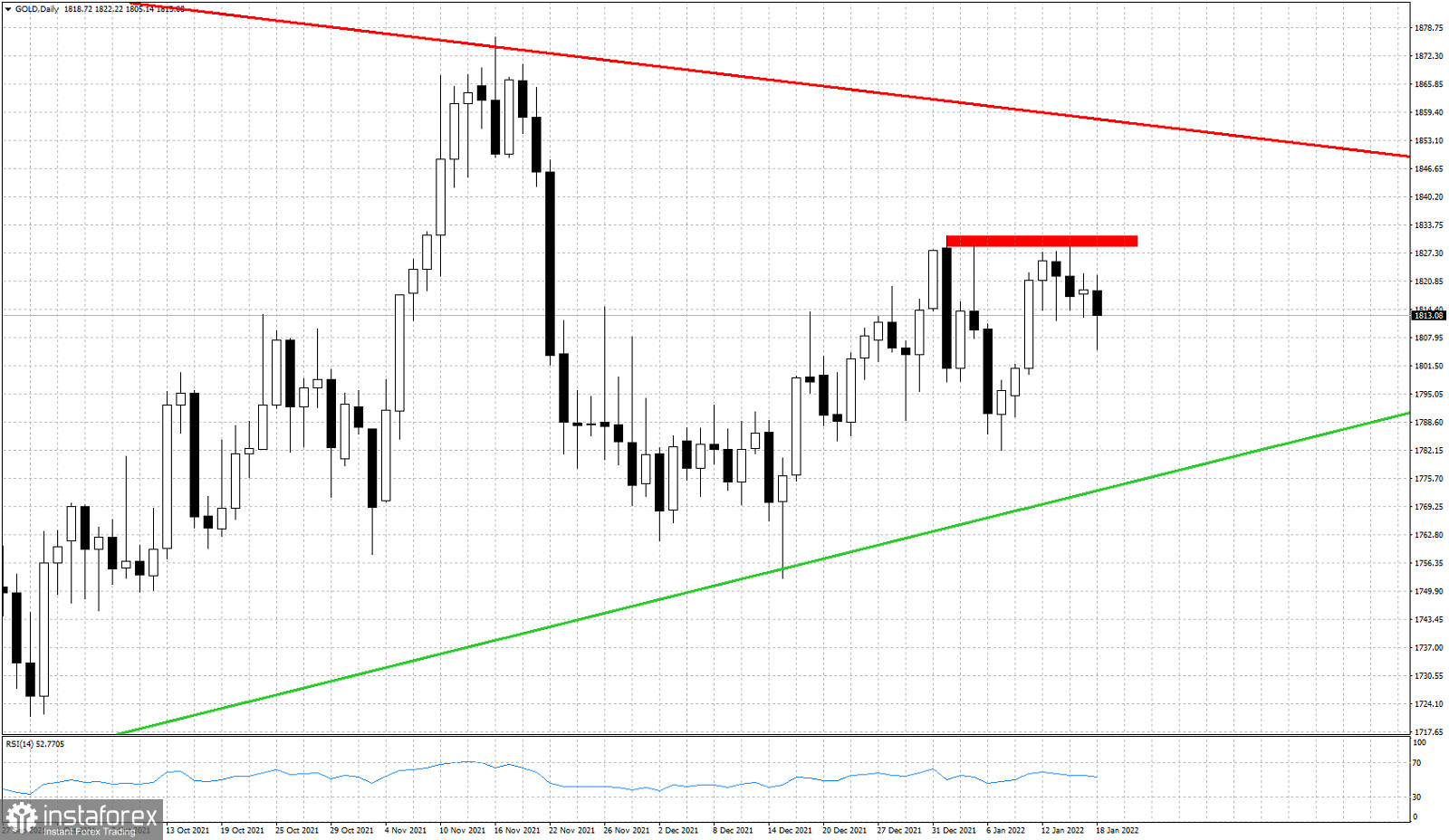 Red line - resistance and target if $1,830 is broken
Green line -support trend line
Red rectangle - horizontal resistance
Gold bulls want to see price break above $1,830. This would be a strong short-term bullish signal. Such a break would push price towards the upper triangle boundary. It would push price towards the red downward sloping resistance trend line. Inability to break resistance, will lead to a push lower towards the green support trend line. Gold staying above $1,800 is positive for bulls, they do not want Gold price to break below $1,800 because this will bring more weakness.