We have been following the Dollar index analogy with respect to 2017 and so far price is following that previous pattern. We have explained many times before the similarities of the 2017 decline from 97 to 9385 and using it we predicted our recent pull back.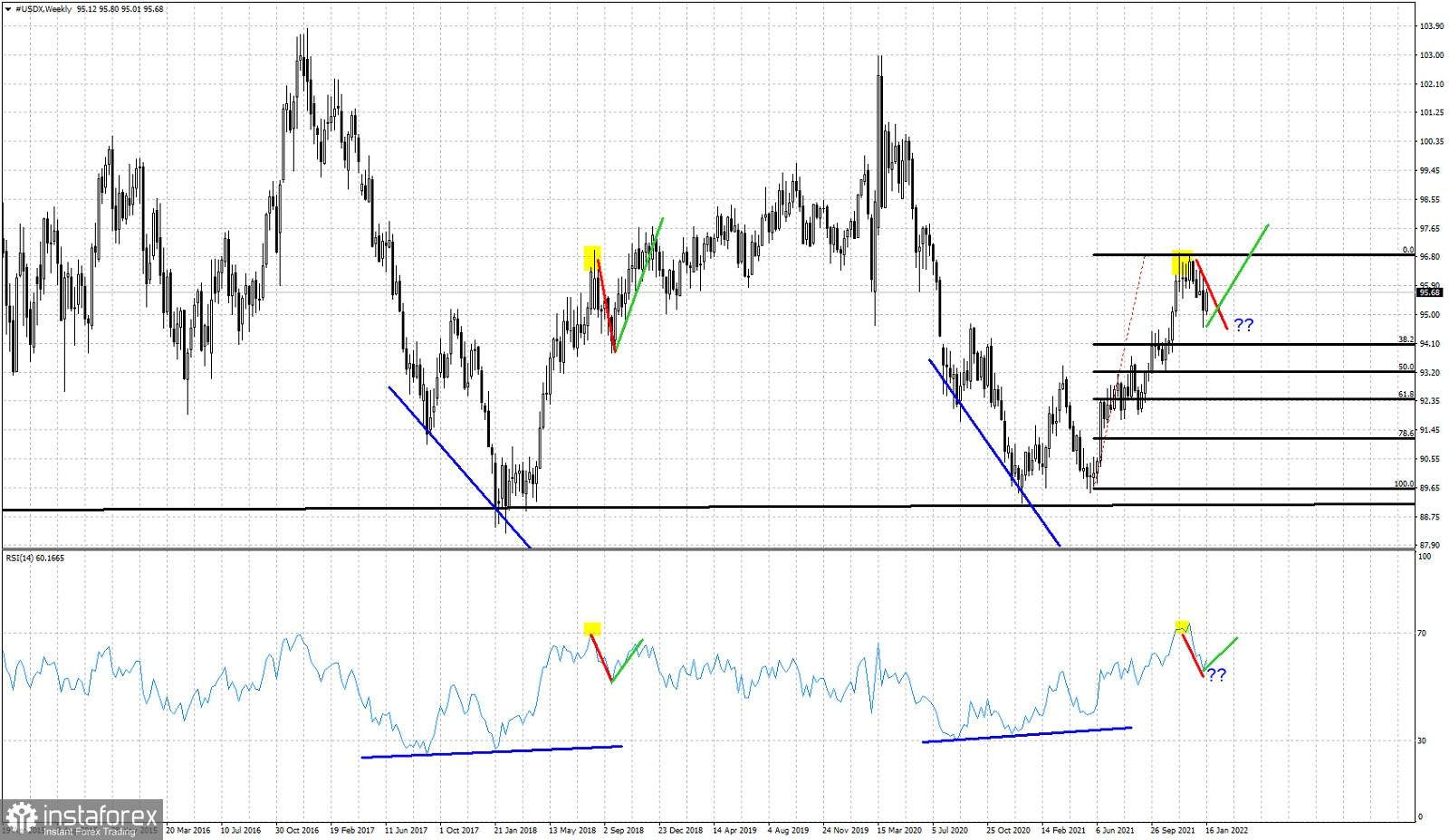 Blue lines - bullish divergence
Red line- correction duplicated
Yellow rectangle- short-term top duplicated
Green line- will we see another duplicate movement?
The Dollar index is bouncing higher. The corrective pull back could very well be over and price might be starting its next leg higher that will push the index to form higher highs. This is what happened back in 2017. Will we see a repeat? So far price is following history. There is still room for a deeper pull back towards the 38% Fibonacci retracement around 94.10 but it is not necessary. If however price breaks below the 94.10, then the chances of following the 2017 pattern will diminish dramatically.