Gold price is making new higher highs. Gold provided us yesterday with a new bullish signal after breaking above the key short-term resistance of $1,830. $1,830 was tested three-four times before. Gold continued to respect $1,800 and finally broke above resistance. Today we see price continue on this bullish momentum as expected.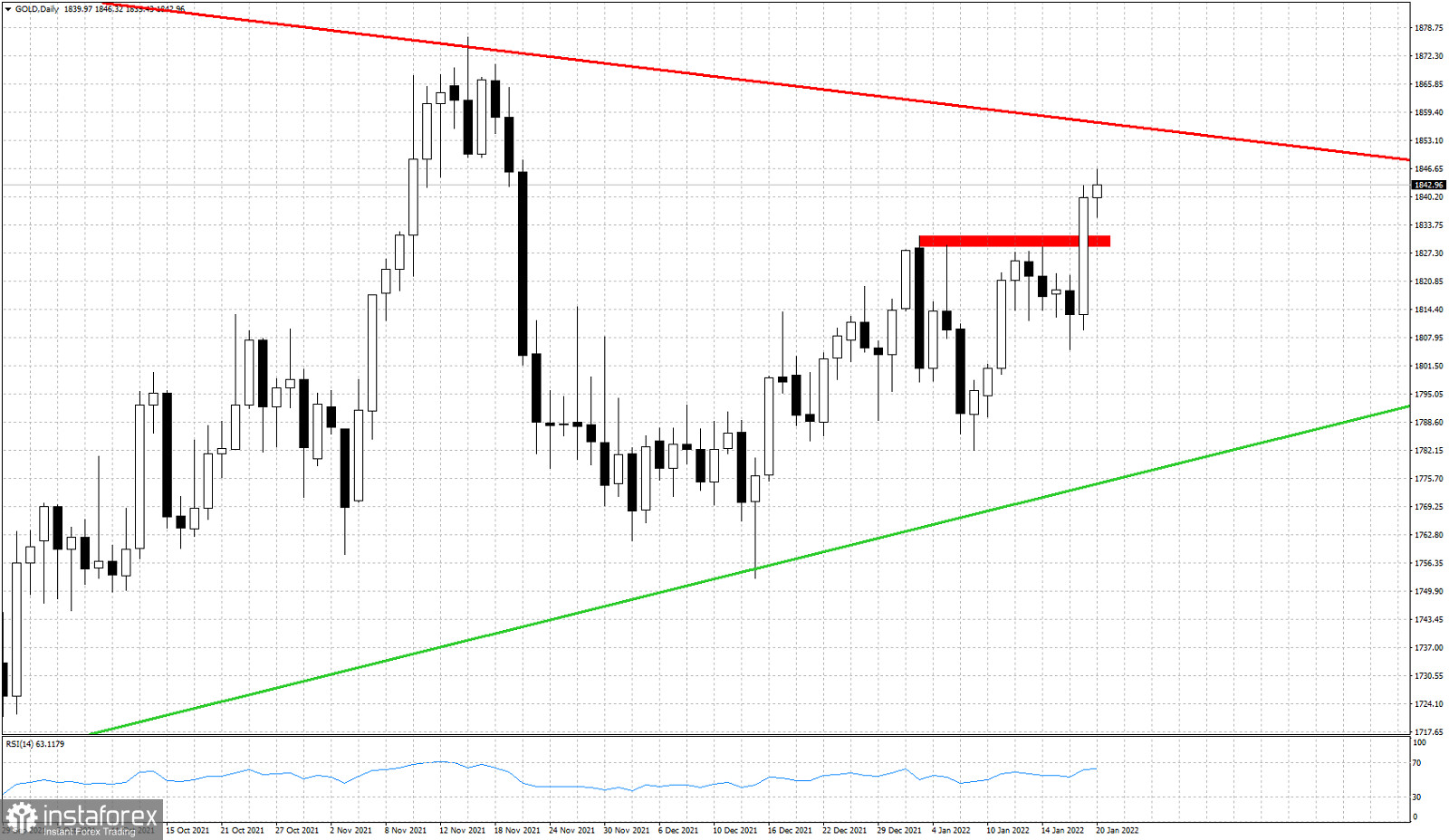 Red rectangle- resistance (broken)
Red line- major resistance trend line
Green line- major support trend line
Gold price has the potential to move towards the red resistance trend line found at $1,856-60 area. Close or on top of this area I expect this upward leg in Gold to be finished. Gold is making higher highs and higher lows since the $1,752 low. The latest important low in our Daily chart is at $1,805. As long as price is above this level, Gold is considered to be in a short-term bullish trend. In the medium-term we see Gold still trapped inside the big triangle pattern shown by the green and red trend line boundaries in the Daily chart above.