Back in December we posted analysis on Goldman Sachs stock price. At that time, we warned bulls that the up trend was nearly completed if not already complete and that a change in trend was imminent. Price had support at $372 which were broken on a daily basis. Price bounced but never hit our bearish stop.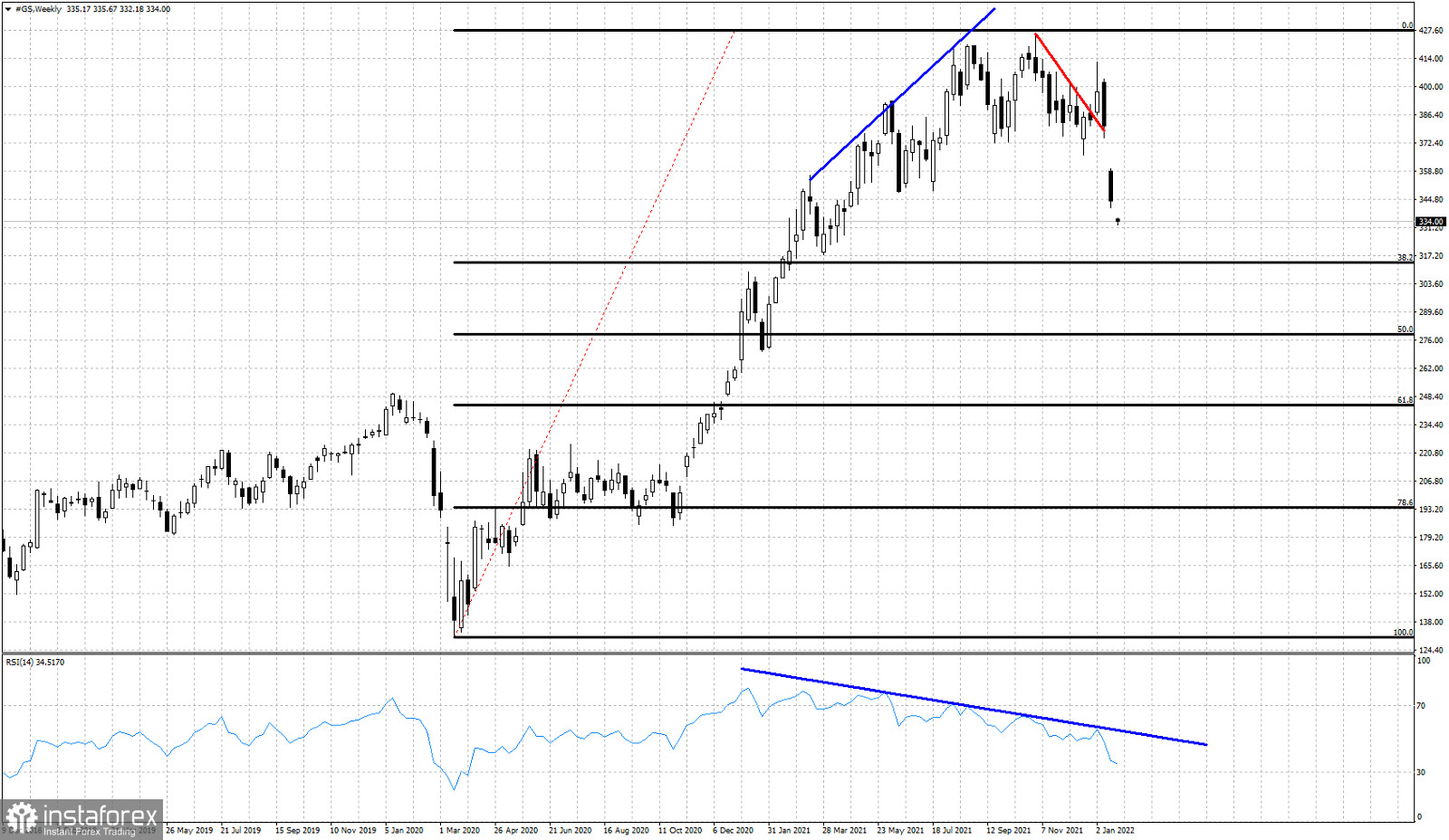 Blue lines - bearish RSI divergence
Black lines- Fibonacci retracement
Red line -short-term resistance
The price action over the last two weeks in GS stock price has been horrible for bulls. Price declined from $400 to $333. We are very close to our first pull back target of $310 where we find the 38% Fibonacci retracement. The RSI just entered oversold levels on a daily basis. Price could bounce higher this week but overall I expect prices to continue lower.