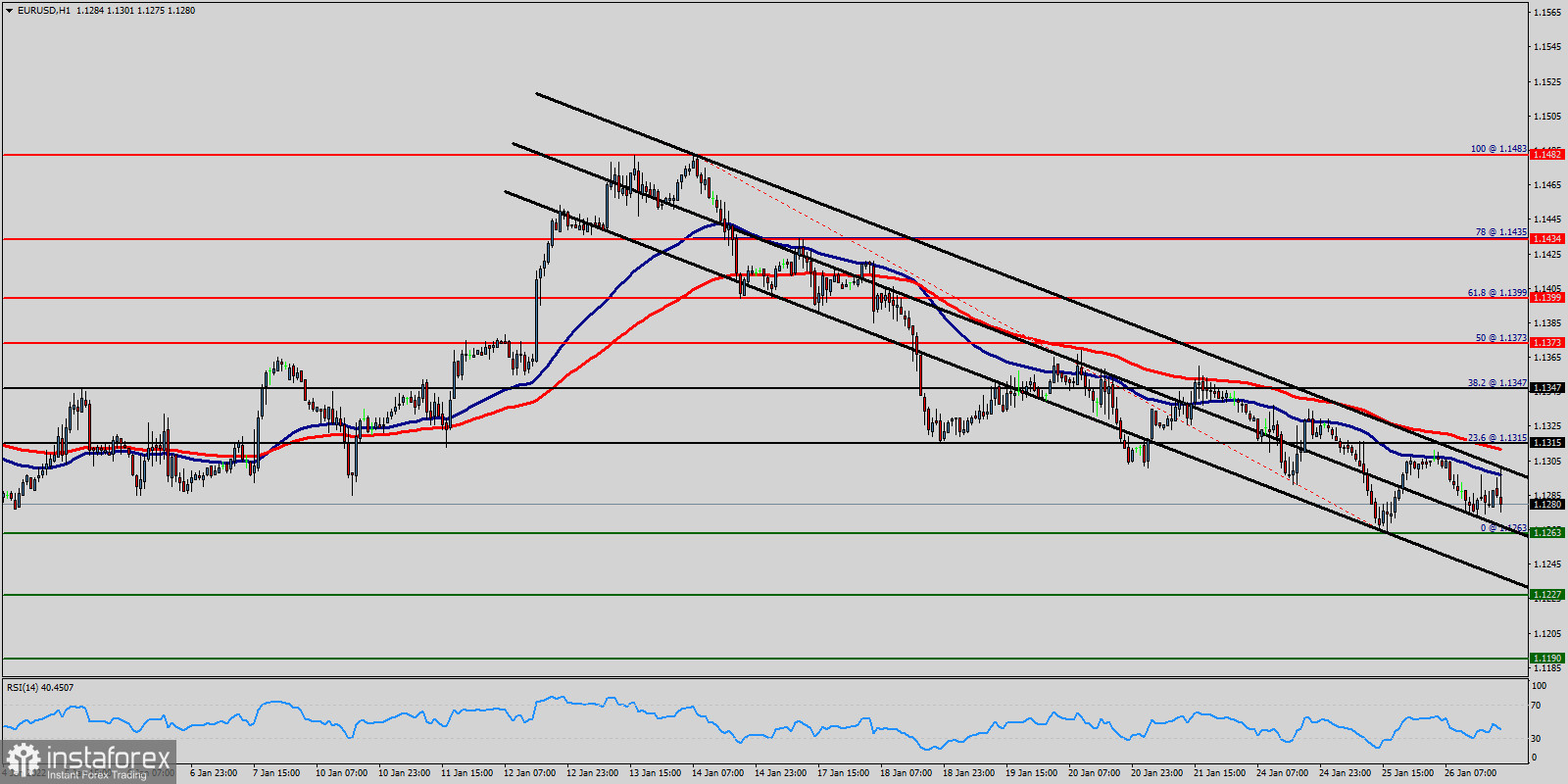 Overview:
The EUR/USD pair dropped sharply from the 1.1315 level towards 1.1251. Now, price is set at the 1.1251 - the price of 1.1347 is acting as a daily pivot point.
It should be noted that the volatility is very low for that the price of the EUR/USD pair is still moving between 1.1347 and 1.1227 in the coming hours.
Furthermore, the price has been set below the strong resistance at the levels of 1.1347 and 1.1434 which coincide with the 38.2% and 78% Fibonacci retracement levels respectively.
Additionally, currently the price is in a bearish channel. According to the previous events, the pair is still in a downtrend. From this point, the EUR/USD pair is continuing in a bearish trend from the new resistance of 1.1434.
Thereupon, the price spot of 1.1434 remains a significant resistance zone. Therefore, the possibility that the US Dollar will have a downside momentum is rather convincing and the structure of the fall does not look corrective.
It will indicate a bearish opportunity below 1.1434, for that it will be a good signal to sell below 1.1434 or 1.1315 with the first target of 1.1227.
It is equally important that it will call for downtrend in order to continue bearish trend towards 1.1190.
However, the stop loss should be located above the level of 1.1434.