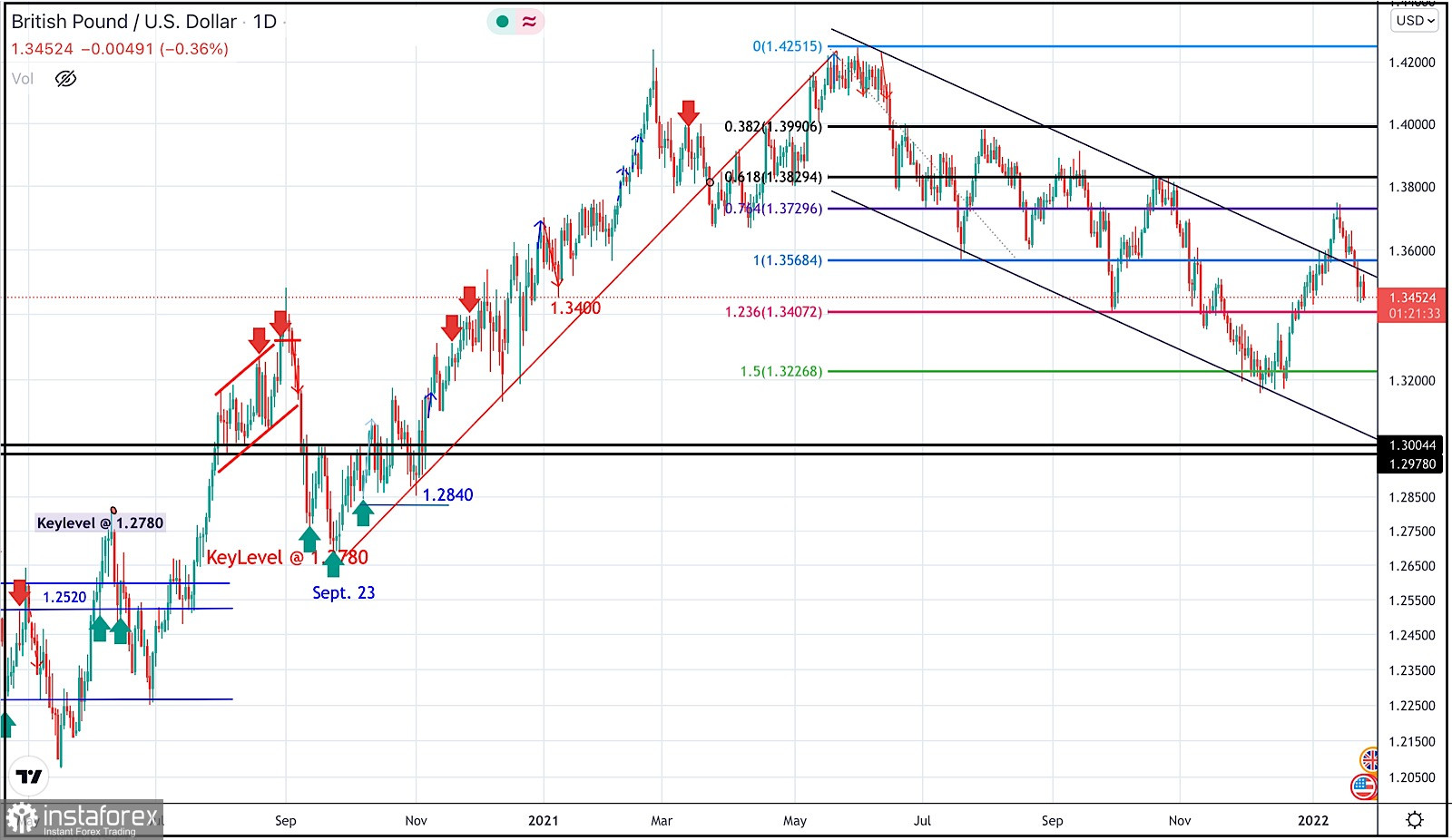 The GBPUSD pair has been moving within the depicted bearish channel since July.
Bearish extension took place towards 1.3220 where the lower limit of the current movement channel came to meet with Fibonacci level.
Conservative traders should have taken BUY trades around 1.3200 price levels as suggested in previous articles.
Recent bullish breakout off the current bearish channel has occurred few days ago. However, BUYERS were watching the price levels of 1.3730 to have some profits off their trades.
Moreover, the price level of 1.3720 stood as a key-resistance which offered bearish rejection on last Thursday.
Shortly after, the short-term outlook turned bearish when bearish decline below 1.3570 occurred earlier this week.
As mentioned before, bearish decline below 1.3570 will probably enhance the bearish side of the market at least towards 1.3400 then 1.3250 if sufficient bearish momentum is maintained.