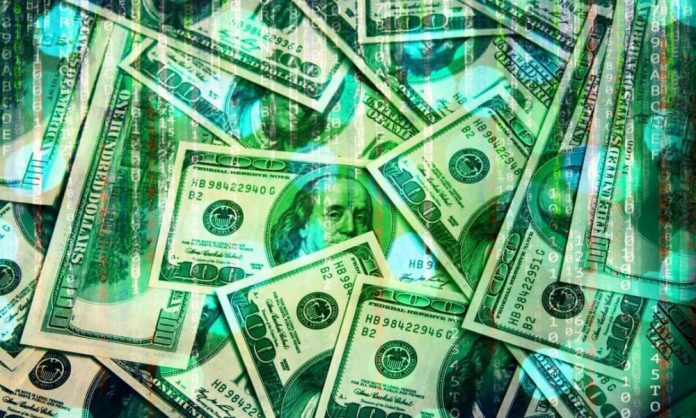 Related issues about the development of a digital equivalent of the US currency became relevant in March this year. The creators of the virtual USD believe that it is the future. At the same time, experts try to consider both the advantages and disadvantages of this potential means of payment.
In February 2020, representatives of the US Federal Reserve announced that the department is considering the possibilities and prospects of launching its own digital asset. However, the development of a virtual USD should consider the risks associated with possible legal complications. During the COVID-19 pandemic, research in this area has strengthened, but it has not yet reached the issue of releasing real digital money.
In this regard, a group of specialists belonging to the global consulting company Digital Dollar Foundation (DDF) is developing the digital dollar. They launched an innovative project involving the creation of the so-called US Central Bank Digital Currency (CBDC), or digital dollar, which is expected by the company's experts to benefit the US economy.
DDF representatives stated that this initiative will be relevant for government agencies involved in the calculation of benefits to vulnerable groups. First of all, these include citizens who do not have access to banking services. Moreover, this will provide quick payments to those in need of government financial support in the current tough economic environment.
Cryptocurrency proponents believe that the release of an official digital payment instrument by the US authorities will benefit all financial assets. However, some experts are concerned about this initiative. They believe that launching the digital dollar will negatively affect cryptocurrencies linked to the USD in the long term.
However, the state virtual asset has a number of advantages in the future competition of digital currencies. It will be able to provide high transaction speeds, surpassing the classic volatile cryptocurrencies (BTC and ETH), as well as guarantee effective legal protection of transactions up to the return of an erroneous payment.
According to experts, the COVID-19 pandemic has led to significant disruptions in the US payment sector. These problems caused major changes in the structure and volume of internal money transfers. Among these changes is the dependence of legal entities and individuals from digital services and from a variety of online transactions. Due to the widespread transition of companies to remote work, the share of operations performed using the Internet has risen significantly.
As a result, the investment needed to ensure the stability of the US payment system has become particularly important. A special role in this issue is assigned to the development and implementation of digital USD, which is still relevant for the global financial system.