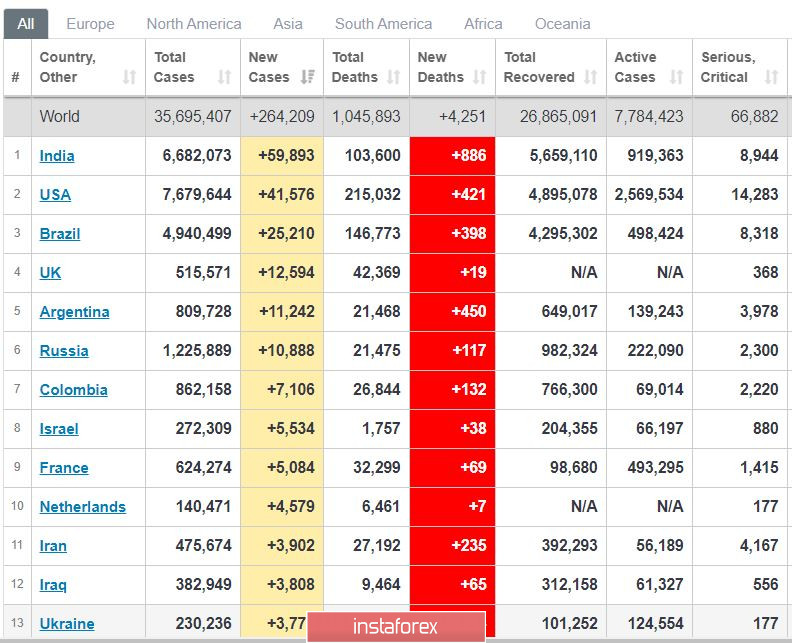 COVID-19 update: A lower but still very high incidence rate in the United States and Brazil, at over 40 thousand and 25 thousand new patients respectively.
For India, a significant decrease in new infections, down to about 60 thousand, was observed.
In Europe, UK sees a sharp jump in cases, to more than 12 thousand a day, whereas France, on the contrary, recorded a decline to 5 thousand. Ukraine also saw a surge in infections, around 3.7 thousand new cases.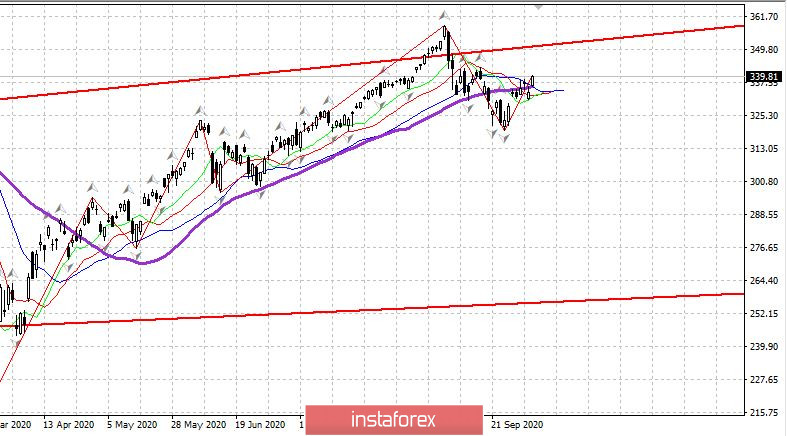 The US market went under a new wave of growth, ignoring both the coronavirus and the elections. Nonetheless, selling stocks can still be done around the previous highs.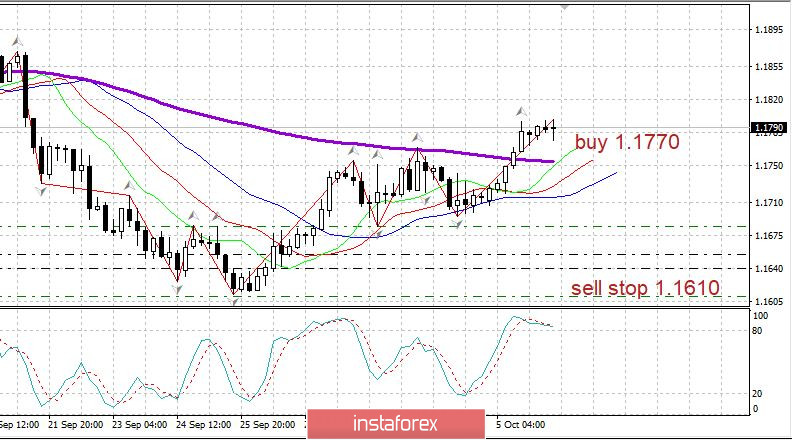 EUR / USD - the euro consolidated above the blue average (in the picture), so now, it is trading around the level of 1.1750.
Keep setting up long positions from 1.1685 with stop loss at 1.1640.