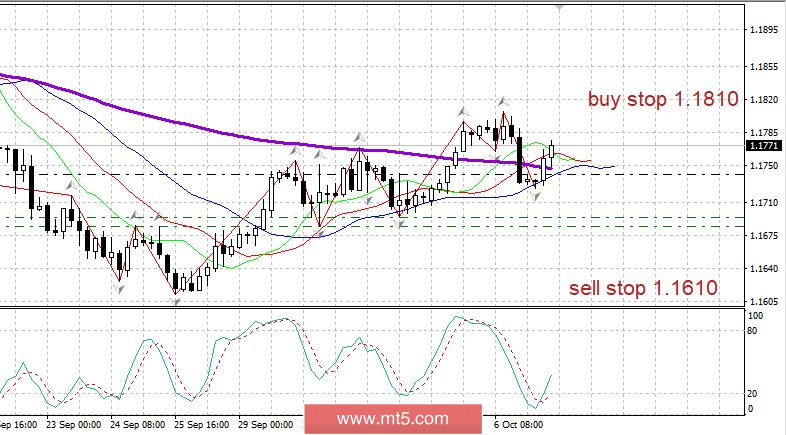 The euro has recovered from overnight losses and is trying to start a new rally.
You may keep buying from 1.1685, but the stop has been moved almost to breakeven at 1.1694.
Moreover, at point 1.1694, we completely reverse the position down to sell.
You may also consider purchases in case of a breakdown at 1.1810.