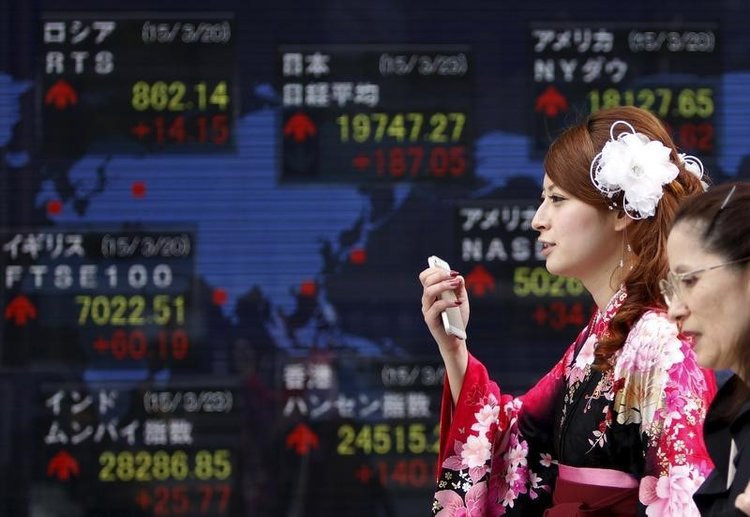 World markets have recently been fluctuating, however, they are more on the side of low values as apparently, only Asian exchanges are benefitting from the latest news that appear in the United States. One good example is when US President Donald Trump returned to the White House after being hospitalized for three days due to the coronavirus, which rose major stocks in the Asia-Pacific region, following the upswing in US markets.
And today, the Asia-Pacific stock indices, for the most part, delighted investors once again as it followed the confident growth of US stock exchanges. The latter closed with a plus after Trump renewed the hopes for a long-awaited package of measures to stimulate the economy.
So, in the morning of October 8, the Hong Kong Hang Seng Index (after four days of growth) fell 1% and reached 24001.5 points, the South Korean KOSPI rose by 0.34% and reached 2395.13 points, the Japanese Nikkei 225 increased by 1.03% and reached 23664.5 points, and the Australian S&P / ASX 200 gew by 0.89% and reached 6090.2 points.
Chinese exchanges, in the meantime, remain closed due to the weekend, but trading there last Wednesday closed with the following results: the Shanghai Composite Index fell 0.2% to 3218.05 points, while the Shenzhen Composite Exchange increased by 0. 05% and reached 2149.54 points.
As for the US stock market, it closed with growth of 1.7-1.9%.
The stock markets grew after Trump changed his tone on the long-disputed coronavirus relief bill, saying that he is ready to sign a decree, including those for small businesses and the aviation industry.