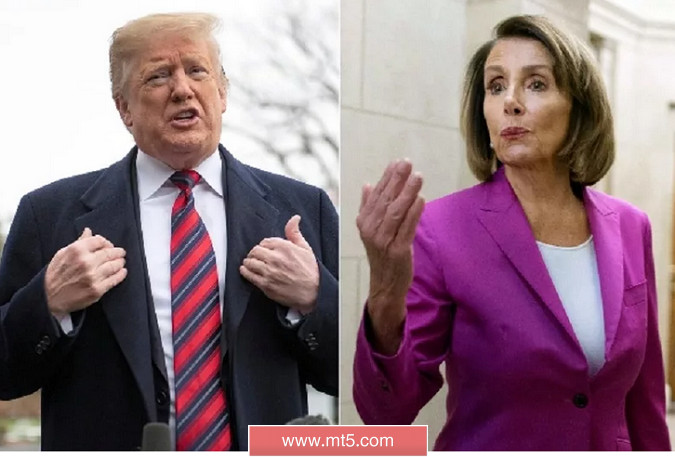 President Donald Trump was willing to raise COVID-19 stimulus aid up to $ 1.8 trillion, but his fellow Republican Senate Majority Leader, Mitch McConnell, rejected this idea.
Last week, the White House proposed a $1.8 trillion budget for the stimulus package, while negotiating with House Speaker Nancy Pelosi. However, Pelosi, the Chief Democrat in Congress, turned down the offer and insisted on her demand for a $2.2 trillion deal. Therefore, it is unlikely that there will be an agreement before the US elections on November 3.
Mr. Trump, who is running against Democratic member Joe Biden, told the Fox Business Network that he has directed Treasury Secretary Steven Mnuchin to put forward a larger stimulus proposal with additional money to help American workers. However, he ruled out the possibility of accepting Pelosi's proposal immediately because she was asking too much.
The Senate bill, which is due to be voted on next week, includes money for small businesses, school aid, business liability protection, unemployment benefits and hospital assistance, but the Democrats have already rejected such a proposal.
Therefore, many economists, as well as Fed's representatives, pushed for another stimulus, which left millions of Americans unemployed.
In view of this the US stocks have fallen sharply recently, indicating that negotiations have reached an impasse.
Many Senate Republicans consider the White House's current proposal of $1.8 trillion is too much. In this regard, Republicans expressed dissatisfaction with this issue during a telephone conversation with administration officials over the weekend.
In turn, House Republican leader, Kevin McCarthy, did not answer the questions about whether he would support the $1.8 trillion package during yesterday's press conference. Yet, he doesn't expect that the stimulus package deal will be successful before the US elections if Pelosi is involved.
Treasury Secretary Steven Mnuchin, on the other hand, said he would not allow disagreements with Pelosi over a national COVID-19 testing and tracking strategy to get in the way of reaching an agreement. He also explained that it will be difficult to reach an agreement before the elections.