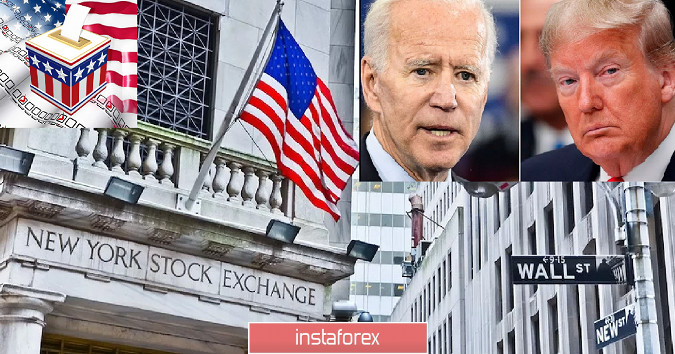 Biden or Trump? The stock market does not care who wins the US elections, and this is clearly seen through the new record highs reached by the S&P 500 index.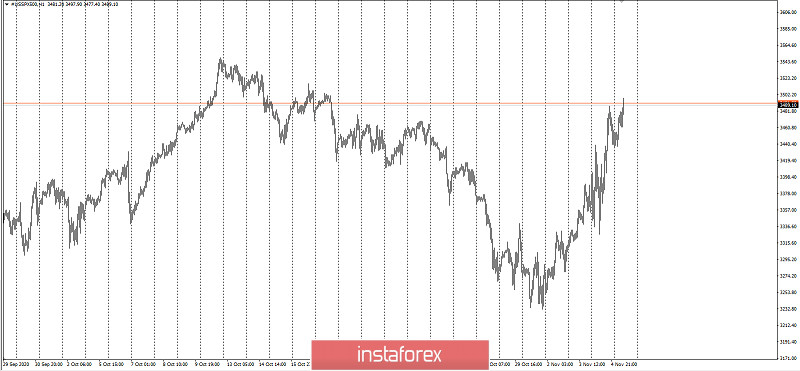 With the exception of the coronavirus sell-off, the stock market is in strong multi-year growth.
Investors may argue about how the incumbent US president, Donald Trump, handled COVID-19, however, it is hard to argue that the stock market is performing poorly only because of that.
Thus, analysts believe that the outcome of the 2020 election is less important than other worries of many investors, at least for stocks.
Since Trump supports low taxes and favors business, Biden's victory makes investors fear a collapse in the economy and stock market.
But the truth is, it's more important for the economy to get rid of quarantines and closed borders than it is to get rid of someone sitting in the oval office.
At the end of the day, people need to make a living, and they will do so regardless of who the president is.
To add to that, in this year's election, the only variable that the market does not take into account (at the moment) is a contested election.
The market is comparable to a machine with numbers that constantly evaluates itself based on the future results, and in addition, strives for certainty.
Any outcome of someone's victory will not bring down the markets just like that.
Plus, as mentioned earlier, people will go to work to earn money, and businesses will continue to work regardless of who occupies the White house. Consequently, the stock market will continue to move independently as well.
Moreover, back in 1953, the United States had 12 presidents, seven of those were Republicans while five were Democrats.
Each of these presidents saw the S&P 500 reach new record highs, with the exception of President Ford because he only served for 30 months.
Although we can't say that under all these presidents, there was a roaring bull market (because for example, under President Bush, the stock market barely reached new highs), in general, stocks did rise regardless of the White house leadership.
Aside from that, statistics say the stock market spends more years rising than falling.
Because of this, analysts are more concerned about global blockages and the returning pandemic wave, than they are about the next President of the United States.