EUR / USD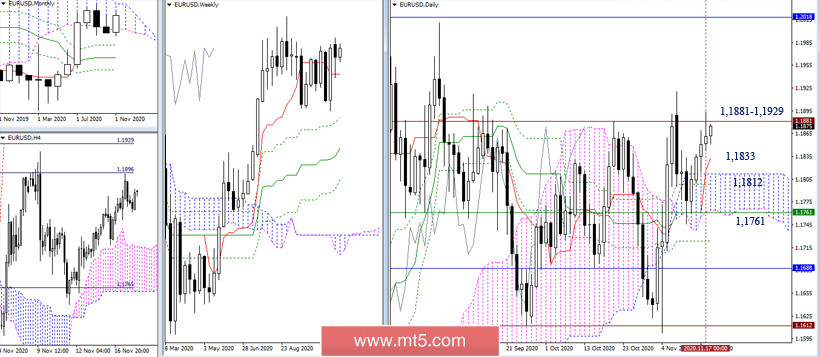 The euro is currently busy forming the result of interaction from reaching the resistance zone of 1.1881-1.1929 (historical level + 100% target development for the breakdown of the H4 cloud). Yesterday, the pair tested the resistance level and while the bulls did not achieve an advantage, the day was closed under the zone, marking a long upper shadow of the rebound on the daily candle. Now, if the range of 1.1881 - 1.1929 breaks down, new perspectives will be considered. In turn, the confirmation and development of the rebound will return the pair to the support zone of the daily cloud (1.1833 - 1.1812 - 1.1761).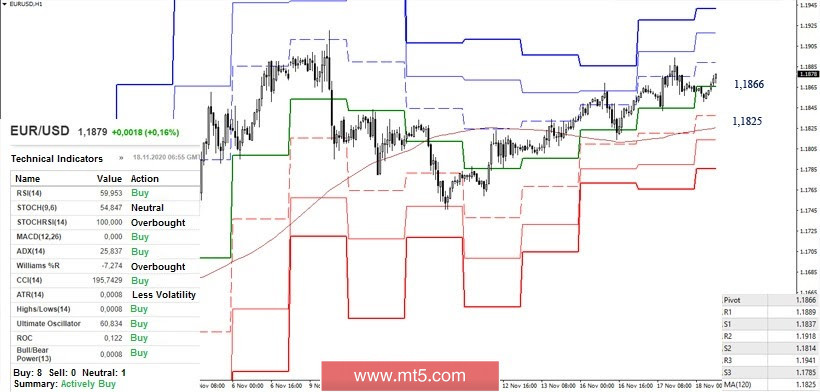 Currently, the euro is in the downward correction area in the smaller time frames. The advantages and support of the analyzed technical tools are still on the bulls' side. If the key supports are lost, the current balance of power which is located today at 1.1866 (central pivot level) and 1.1825 (weekly long-term trend) could change. An exit from the correction zone (1.1894) will open the way to the resistances of the classic pivot levels of 1.1918 and 1.1941. On the other hand, a consolidation below the range of 1.1866-25 will make the support 1.1814 (S2) - 1.1785 (S3) relevant within the day.
GBP / USD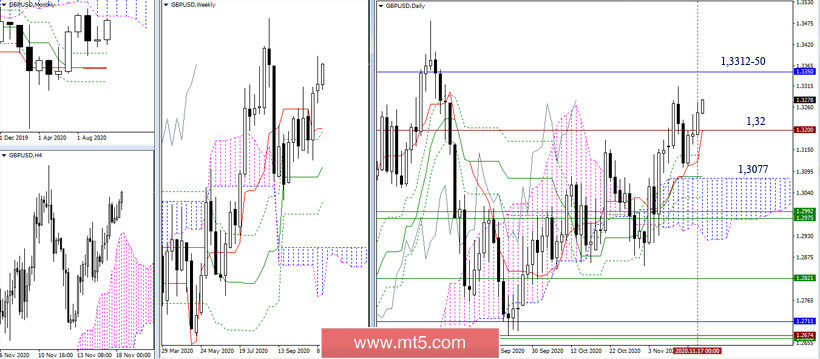 In the daily time frame, the pair managed to close above the all-time level of 1.32. A consolidation and retention of positions will allow the bulls to test the next pivot goal, which now combines the high of the daily correction (1.3312) and the resistance of the lower limit of the monthly cloud (1.3350). In the current conditions, the level of 1.32 remains to be the most significant and defining support and attraction.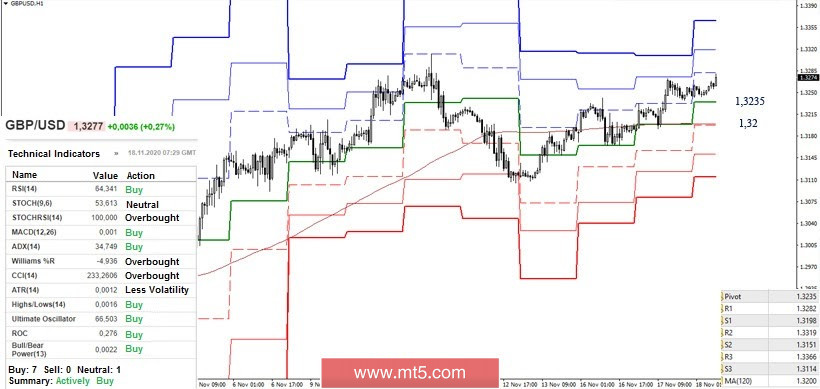 The bulls continue to rise in the smaller time frames and they have already updated yesterday's high today. As a result, the favor is completely on their side. Here, we can note the resistances and goals within the day located at 1.3282 - 1.3319 - 1.3366. Meanwhile, the key supports in the hourly TF are located at 1.3235 (central pivot level) and 1.3200 (weekly long-term trend). This zone is strengthened from the higher time frames, so a consolidation below can significantly affect the further distribution of forces. In case of a decline, the support levels of 1.3151 and 1.3114 can be considered today.
Ichimoku Kinko Hyo (9.26.52), Pivot Points (classical), Moving Average (120)