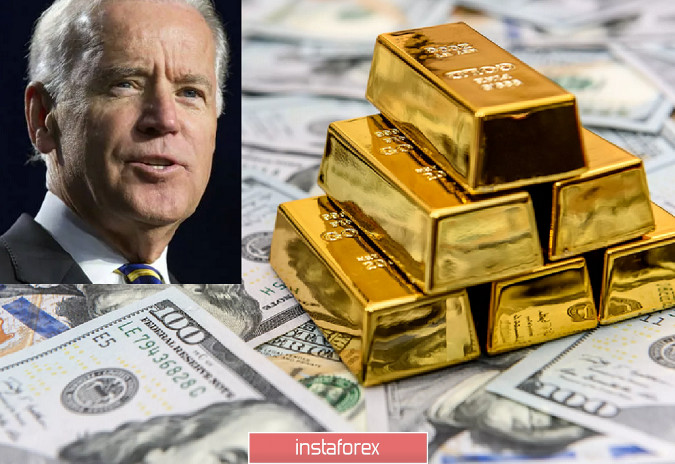 According to MarketWatch, on Thursday, Senate minority leader Chuck Schumer said that Senate majority leader Mitch McConnell had agreed to reopen talks over the new coronavirus relief bill. Secretary of the Treasury, Steven Mnuchin, also said he was preparing to contact House Speaker Nancy Pelosi for this issue.
For months, Republicans and Democrats have been arguing about the size and scope of the potential aid package. However, it is unclear yet if the debate will resume in earnest. Nonetheless, investors deem that recent reports are sufficient enough to buy gold in anticipation that governments may spend more on stimulus.
Edward Moyer, senior market analyst at Oanda, said: "If the stimulus talks continue to go in the right direction, gold should start to rally again." He also added: "From now on, every additional stimulus will be a bullish catalyst for gold. Too much of the US economy is vulnerable and this will keep the stimulus flowing in the first half of next year. "
Although gold has traded well at a new record high of $ 2088 (reached on August 10), it has been on a decline since then. Prices will be heavily driven by headlines next week, with market participants wanting more information on whether the aid package will be approved before the end of 2020.
If there are further positive changes in relation to the package, gold will exhibit a more bullish outlook. But before entering any investment in the yellow metal, you need to understand first that its current location is its 38% retracement, which at this time shows strong historical support, especially over the past two months. It is too early to assert the likelihood of a sharp climb upward, but of course, if President-elect Joe Biden takes office on January 20, he will try to allocate huge sums of capital not only to the stimulus bill, but also to other programs that, in his opinion, are long overdue.
According to many news publications, including the Penn Wharton Budget Model from the University of Pennsylvania, "Biden's platform will generate $ 3.375 trillion in new tax revenue, all while increasing spending by $ 5.37 trillion."
Other estimates suggest Biden's budget will increase national spending and raise taxes, which will further increase public debt. In doing so, he proposes to accept about $ 3 trillion in new taxes, while his proposals will cost about $ 11 trillion in expenses.
Joe Biden's plan is a huge new public investment that can be divided into three main categories: education, infrastructure, and research and development. The Penn Wharton Budget Model estimates spending at $ 1.9 trillion over 10 years, which will be directly invested in education. It also envisions infrastructure spending and research and development plans that would require an additional $ 1.6 trillion.
These funds will go towards new investments in water infrastructure, high-speed rail, municipal transport, green infrastructure projects, and R&D.
$ 650 billion will also be allocated for new housing over the next 10 years.
To add to that, Biden plans to add provisions related to social security. His plan is aimed at increasing benefits, especially for low-income households, which are expected to require additional spending of $ 290.7 billion over the next 10 years.
If the budget that Biden plans to implement comes close to projections, we will see the largest volume of government spending in history. This can certainly have a dramatic and disruptive impact on the value of the US dollar, while at the same time drive the price of gold up in the coming years.