Despite the warning signals we talked about in previous posts, the Dollar index has still not confirmed any reversal. Trend remains bullish as price continues making higher highs and higher lows inside the medium-term bullish channel.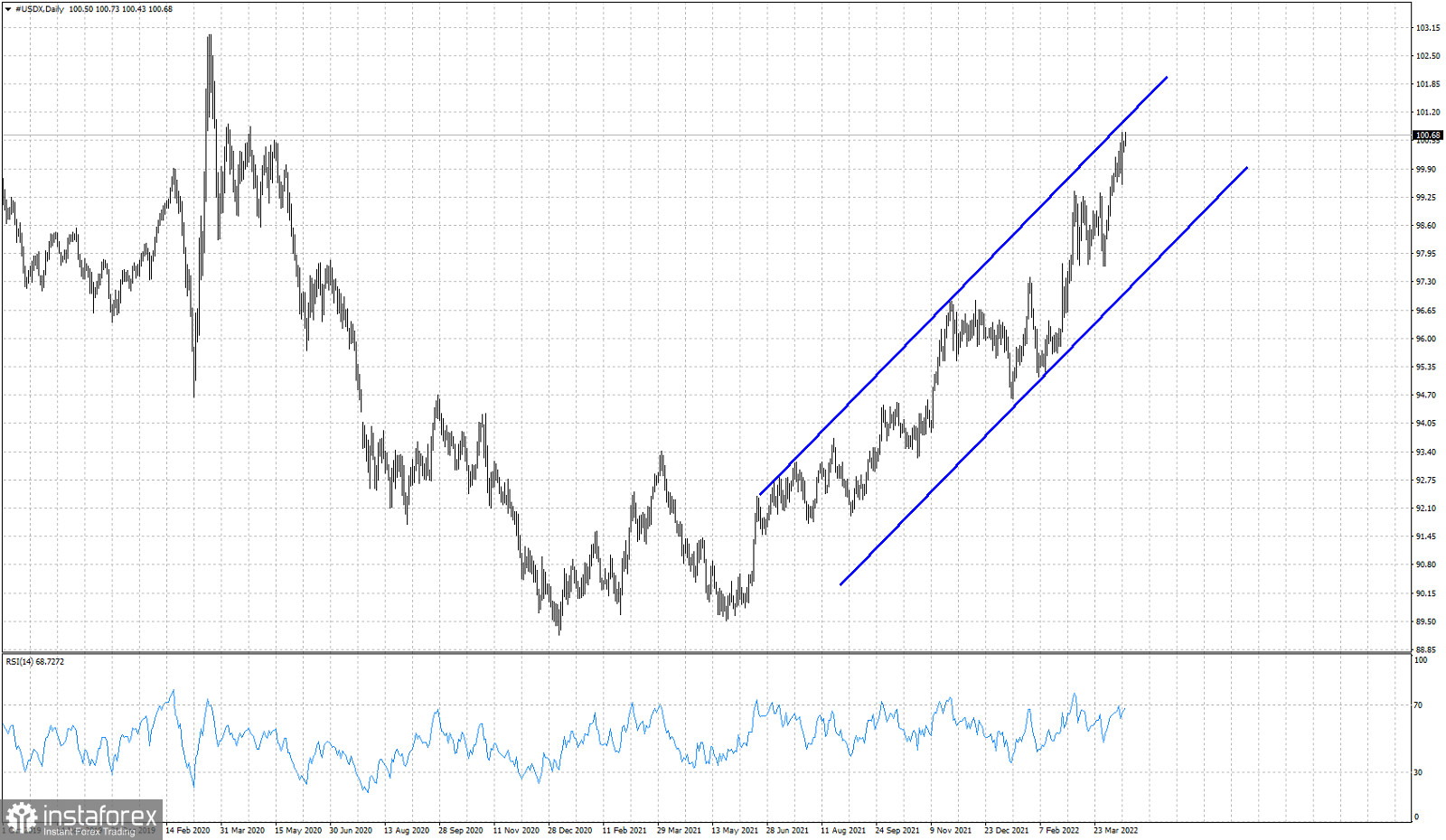 Blue lines- bullish channel
The RSI continues to diverge, warning us that the up trend is weakening, however price does not roll over. Price is near the upper channel boundary above the 100 level. A pull back at current levels is more than justified. Even bulls would want a pull back in order to gather more momentum for a continuation higher. So far the rise from 89-90 is going according to our plan that we pointed out one year ago. One year when everyone was talking about the collapse of the Dollar we said that 89-90 level was an important base and there were many similarities to the 2017 rally and a move higher towards 100 should be expected. Now it is time for traders to be more cautious. A pull back towards 97-98 would not put the bullish trend in danger as price would remain inside the channel. That is why we continue to prefer to be neutral than bullish at current levels.