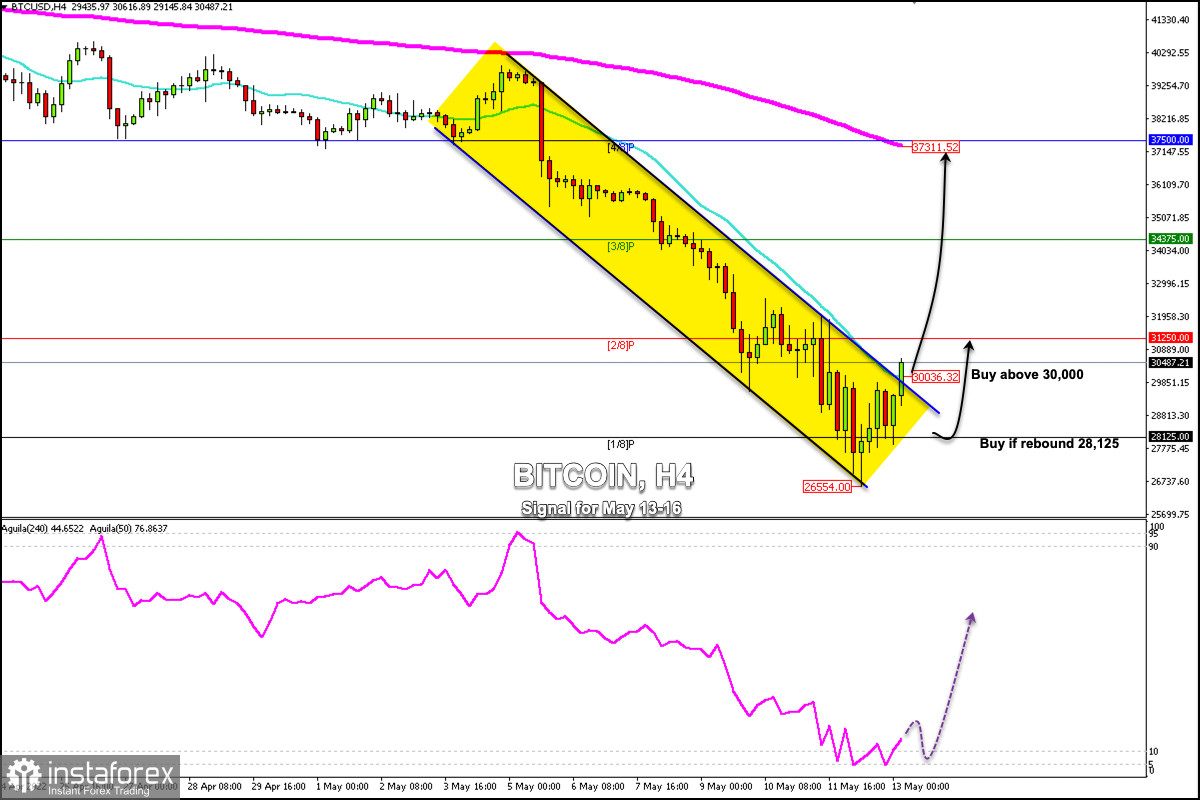 On May 12, Bitcoin fell to a low of 26,554. From this level, Bitcoin is bouncing strongly and is now consolidating above the 1/8 Murray and above the 21 SMA located at 30,036.
Since May 10, the eagle indicator has reached an extremely oversold level. It is currently above 10-points which is giving a positive signal for Bitcoin. In the next few days, the price is likely to reach the 2/8 Murray level at 31,250 and it could even reach 4/8 Murray around 37,500.
Bitcoin is correlated with the Wall Street indices, especially the Nasdaq-100. Due to the fact that BTC/USD is a risky asset and with the increase in fear and uncertainty, in recent weeks and investors have been taking refuge in the US dollar which has led to a massive sell-off of Bitcoin and other cryptocurrencies.
Bitcoin suffered a severe blow following the FOMC meeting on May 5. Although the Fed concluded with an increase of 50 basis points in interest rates, the volatility it brought caused stock markets and BTC to drop.
Given that the market was waiting for the inflation data that was published on Wednesday, it is likely that during the next few days before the next FOMC meeting the market will try to recover some of the losses and it is likely that BTC could reach again the psychological level of $40,000.
On the 4-hour chart, we can see the breakout of the downtrend channel formed on May 3. If BTC consolidates above the psychological level of 30,000 in the next few hours, it will be a positive sign for recovery. In the next few days, it could reach the 200 EMA around 37,311.
Our trading plan is to buy above 30,036 or in case of a technical bounce around 28,125. The eagle indicator is giving a positive signal which supports our bullish strategy.