GBPUSD remains in a bearish trend making lower lows and lower highs. However there are some signs that the downtrend is weakening and usually when we see such signs, a bounce follows. GBPUSD justifies a bounce from current levels if not a bigger reversal.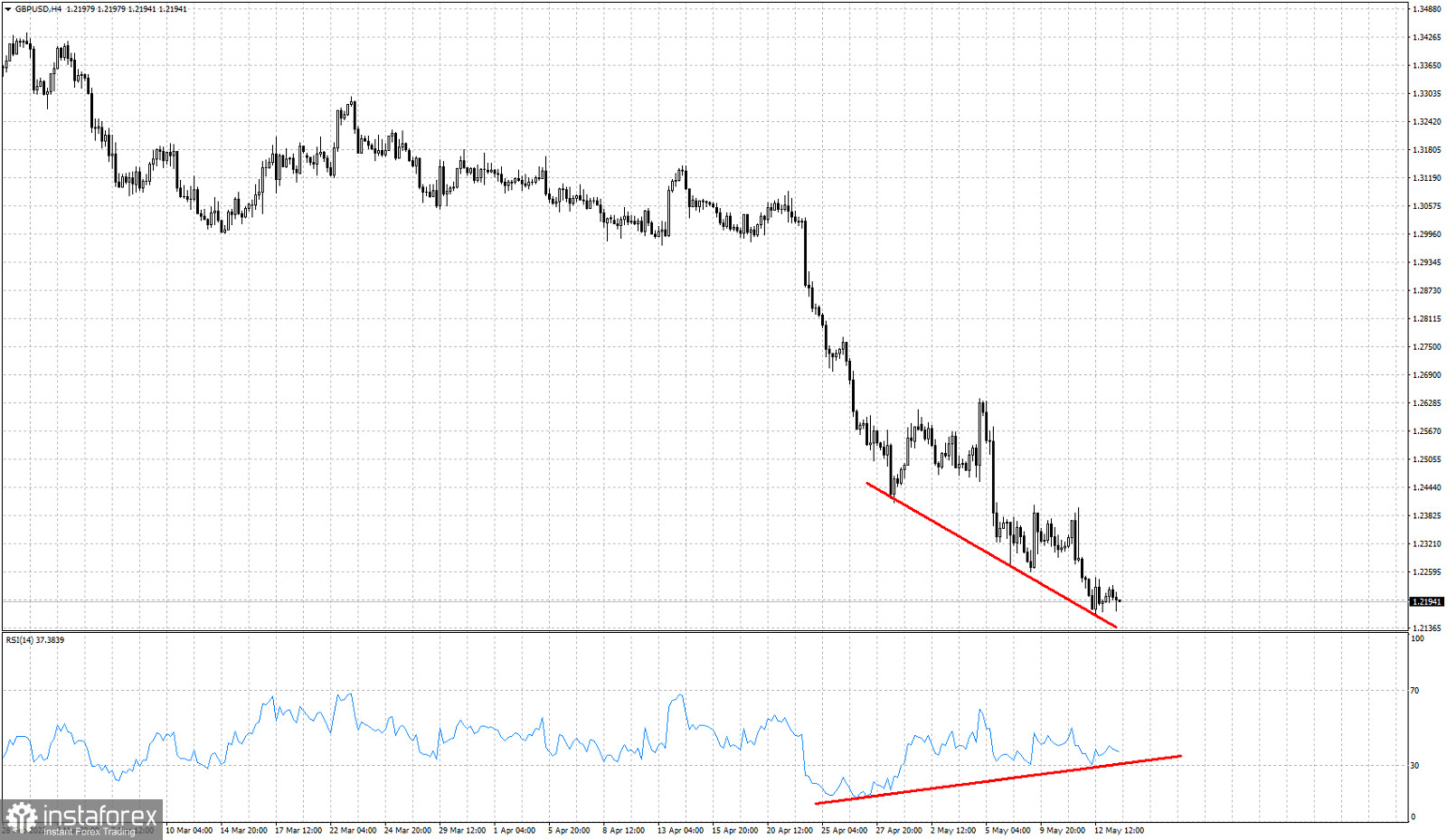 Red lines- bullish divergence
The RSI is not making lower lows as price does. This is a bullish divergence in the 4h our chart. This is not a reversal signal. This is only a warning to bears. A bounce towards 1.2380 is justifies and could be seen over the next couple of sessions. Traders need to be cautious. GBPUSD is declining since January. A strong bounce higher to correct the entire downward move is very probable.