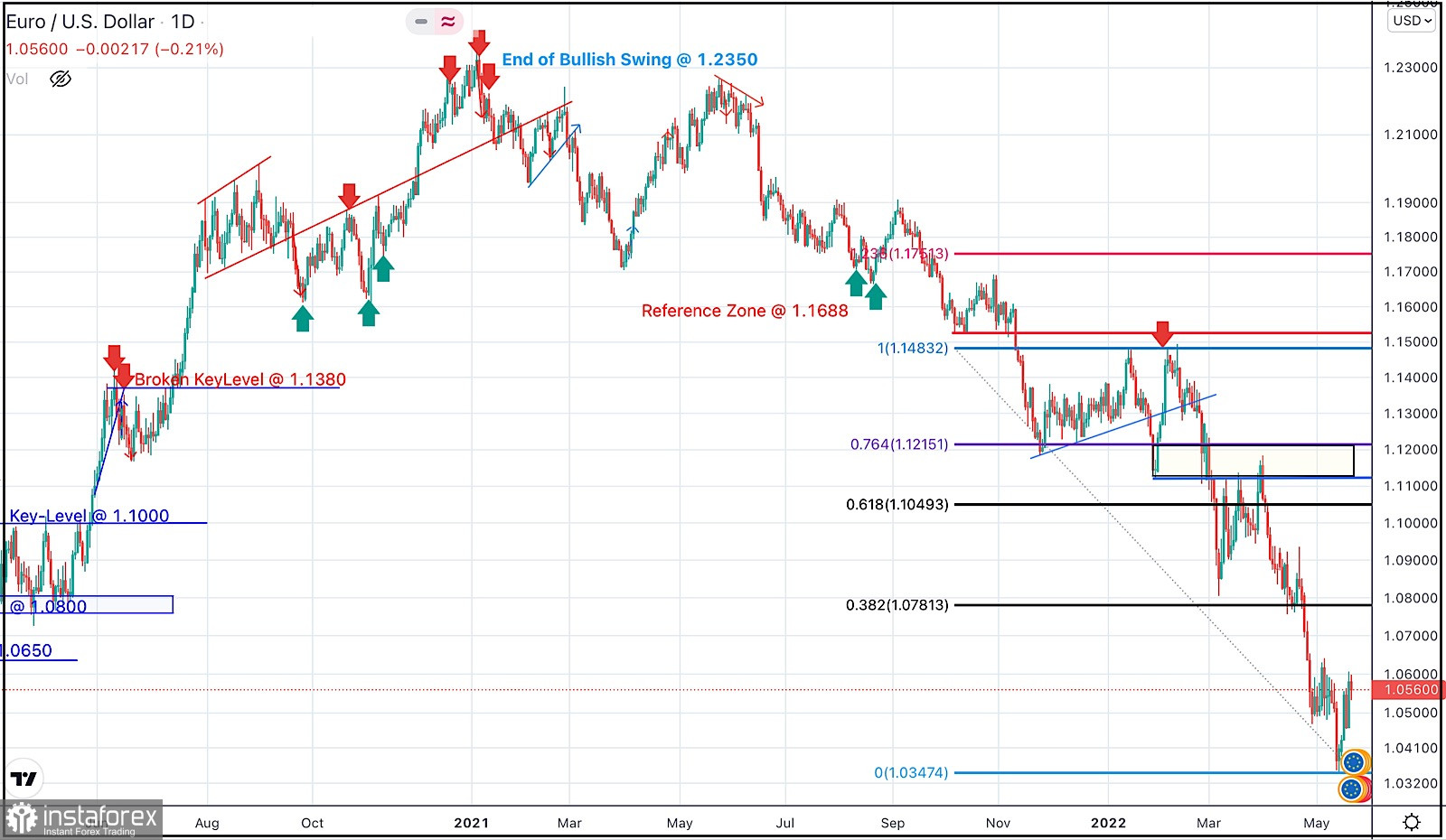 A short- term sideway movement was demonstrated within the highlighted zone around 1.1600 before quick bearish decline could occur towards 1.1200.
On the other hand, the price zone around 1.1500 - 1.1600 remained a reference zone that applied significant bearish pressure upon two successive bullish visits before another bearish continuation sign was expressed.
Hence, downside movement proceeded towards 1.1000 then 1.0920 where short-term bullish pullback was initiated.
The price levels around 1.1150 hindered further bullish movement before another bearish move was aggressively expressed towards 1.0500.
Failure to persist below the newly-recorded LOW at 1.0350 will probably enable another bullish pullback at least towards 1.0800 and probably 1.1150 where bearish trades can be offered.
Until then, Intraday traders shouldn't have any BUY trades unless bullish persistence above 1.0650 is achieved first.