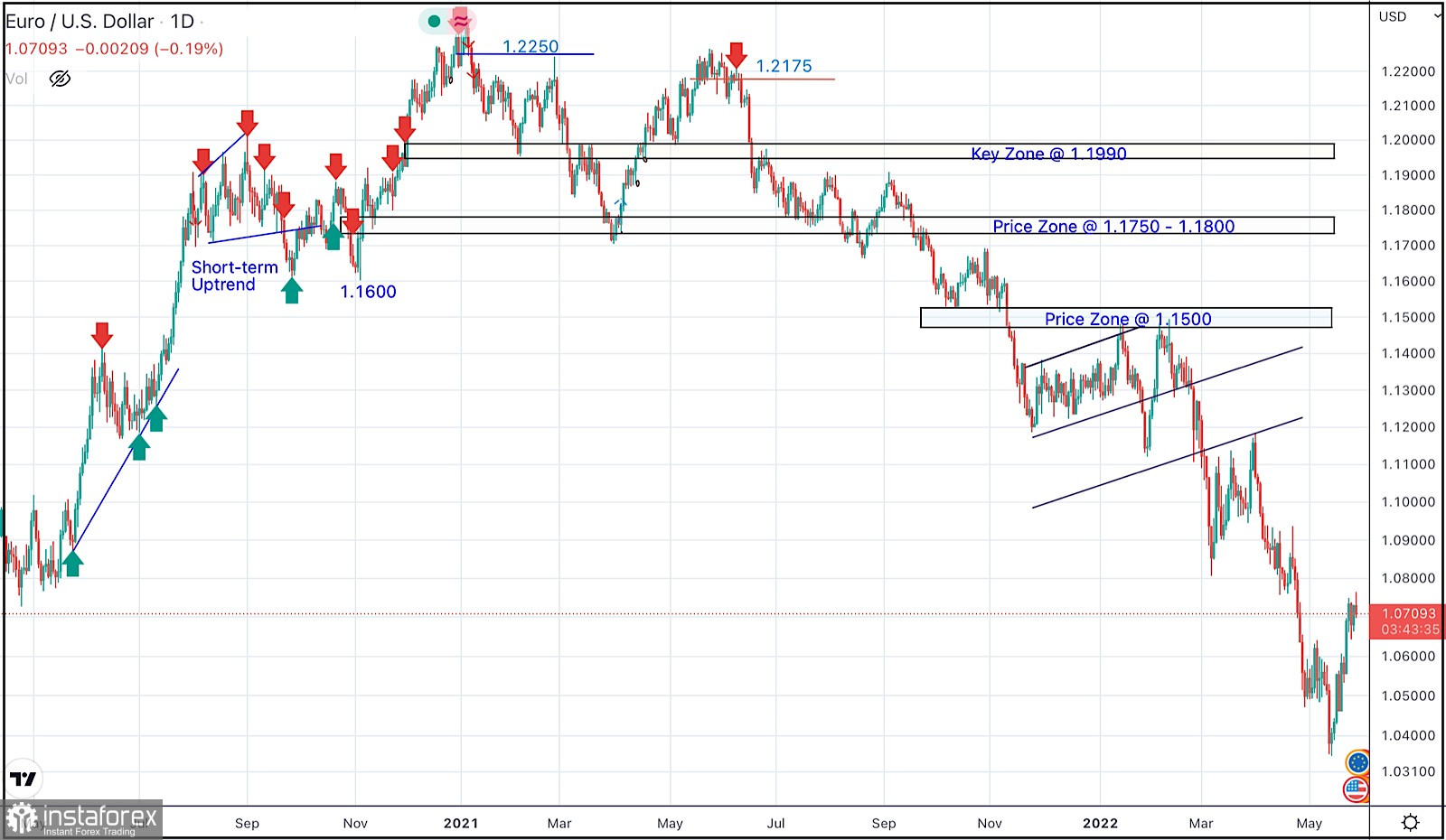 In late September, Re-closure below the price level of 1.1700 has initiated downside-movement towards 1.1500 where some recovery was witnessed.
Shortly after, Price levels around 1.1700 managed to hold prices for a short period of time before another price decline took place towards 1.1200.
Then the EURUSD has temporarily moved-up within the depicted movement channel until downside breakout occurred recently.
Since then, the price zone around 1.1500 has applied significant SELLING pressure when a valid SELL Entry was offered upon the previous ascending movement towards it.
Shortly after, the EURUSD looked oversold while approaching the price levels of 1.0800. That's where the recent upside movement was previously initiated.
That's why, the recent movement towards 1.1200 was considered for another SELL Trade which is already running in profits now.
For beginners, the current price levels are too low to have SELL trades around. Hence, intraday BUY trades are considered a better option.
Any ascending movement above 1.0600 will probably enable more advancement towards 1.0700 and 1.0850. Otherwise, conservative traders should stay out of the market.