The GBP/USD pair rallied in the short term after registering only a false breakdown through the 1.2165 key level. As you already know from my analyses, the UK inflation data was expected the shake the market today. Technically, the price action signaled that the downside is limited and that the rate could come back higher.
The currency pair edged higher also because the Dollar Index plunged. The DXY ended its temporary rebound, so a larger drop should force the USD to depreciate versus its rivals. Fundamentally, the UK CPI rose by 9.1% matching expectations, while the Core CPI surged by 5.9% less versus the 6.0% expected.
GBP/USD Bullish Momentum!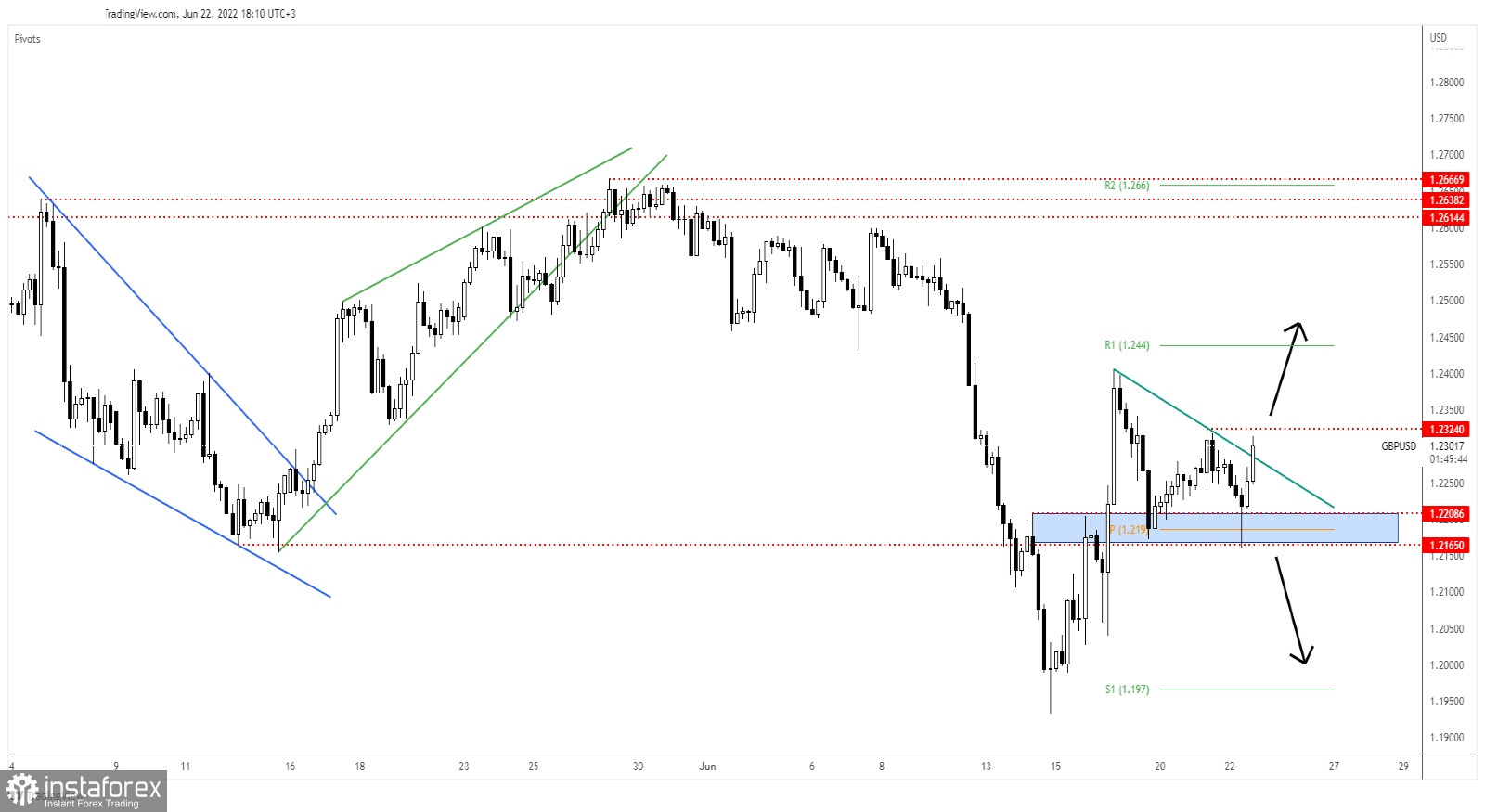 The GBP/USD pair registered onyl a false breakdown through the 1.2208 and below the weekly pivot point of 1.2190 signaling strong upside pressure. now, it challenges the immediate downtrend line which represents a dynamic resistance.
The 1.2324 stands a static resistance. It remains to see how it will react around this key level. An upside continuation needs strong confirmation.
GBP/USD Outlook!
A valid breakout above the 1.2324, a new higher high could activate further growth in the short term. This scenario could bring new long opportunities.
Staying below the 1.2324 and making a new lower low, a valid breakdown below the 1.2165 could activate more declines.