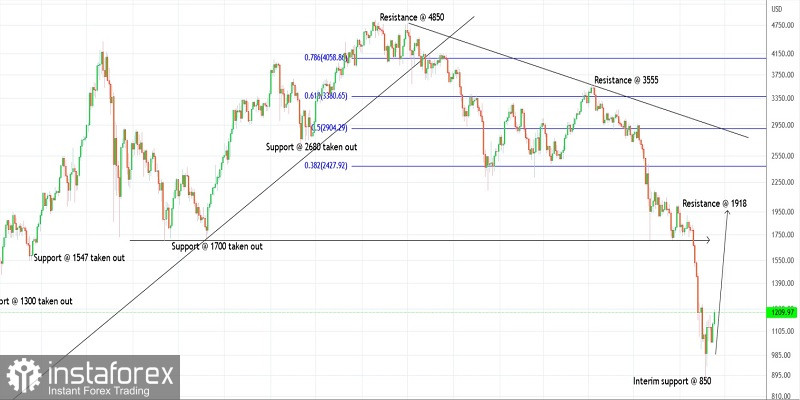 Technical outlook:
Ethereum climbed above the $1,225 high on Friday, indicating further upside potential towards $1,920 in the near term. The crypto is seen to be trading close to $1,210 at this point in writing and is expected to continue printing higher highs from here. Having said that, please note that the potential still remains for a drop to $995 first to be followed by a rebound.
Ethereum is now working upon its larger degree downswing carved between $4,850 and $880 in the long course of time. Initial resistance on the daily chart is seen at $1,920 and bulls are poised to break higher in the near term. Also, note that the upside potential remains towards $2,400 and up to $3,300 going forward.
Ethereum has pushed through $1,225 intraday. The potential remains for a lower degree upswing to be in place between $880 and $1,225. If the proposed structure holds well, prices might still decline towards the $995-1,000 zone before resuming the rally. Either way, traders might be preparing to hold long positions from here on.
Trading plan:
Potential rally through $1,920 and $2,400 against $880
Good luck!