Bitcoin is trading in the red at 20,937 on the H1 chart at the time of writing. BTC/USD dropped by 2.60% from today's high of 21,425 to 20,868 hourly lows. Technically, the bias remains bearish, the crypto could come back down anytime, that's why you have to be careful.
BTC/USD is up by 2.38% in the last 24% and by 1.67% in the last 7 days. Still, the price action signaled exhausted buyers, so we cannot exclude a new sell-off. The current retreat formed the altcoins to drop.
BTC/USD Bearish Bias!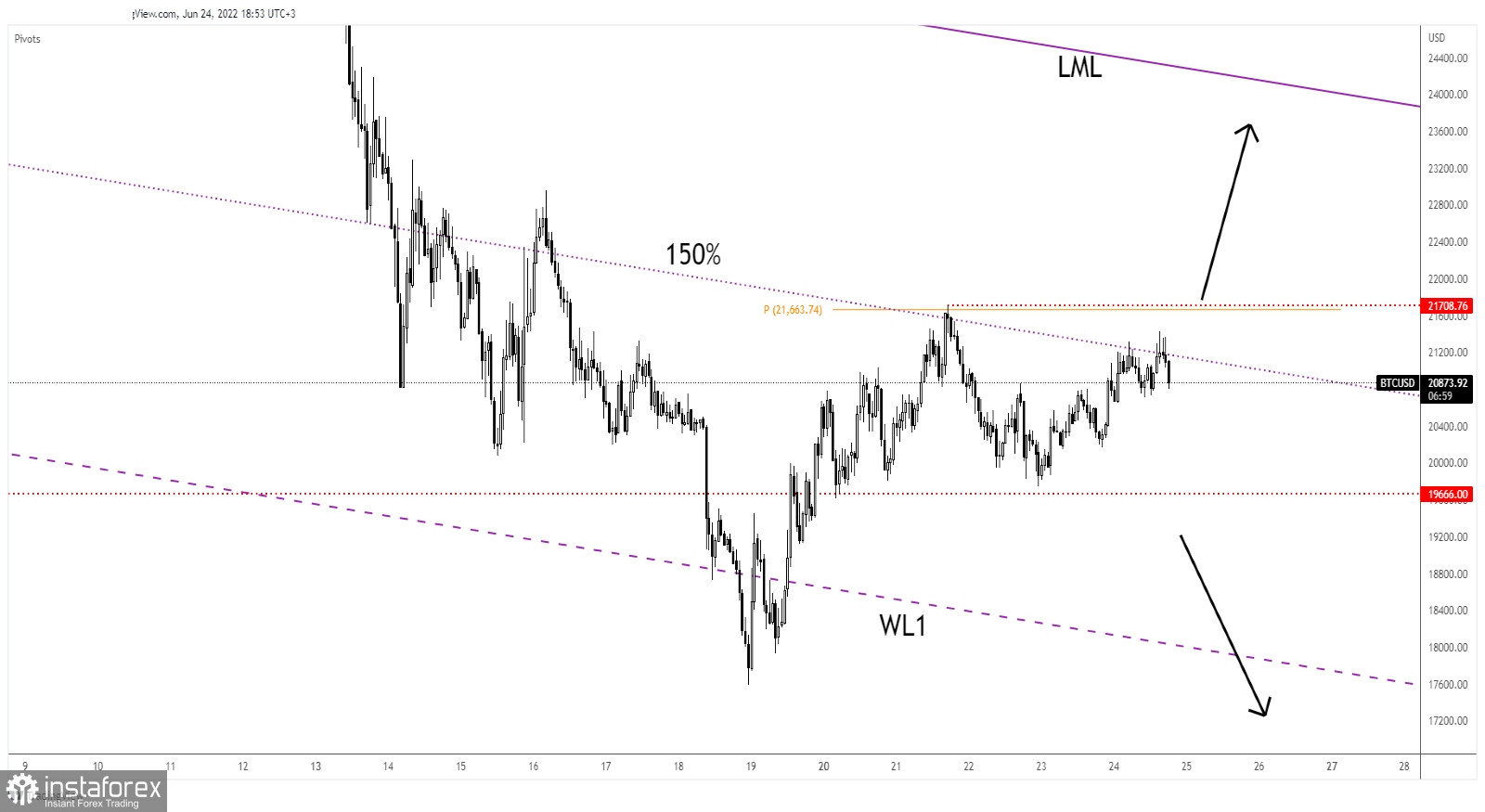 BTC/USD reached the 150% Fibonacci line where it has found resistance. As you can see, the crypto registered only false breakouts above this dynamic resistance signaling that the rebound could be over.
The weeky pivot point of 21,663 and the former high of 21,708 represents critical upside obstacles. The major support is represented by the 19,666 key level. In the short term, BTC/USD could move sideways.
Bitcoin Forecast!
A new higher high, a valid breakout above the 21,708 activates a broader growth towards the lower median line (LML). This could help the buyers to catch a new long opportunity.