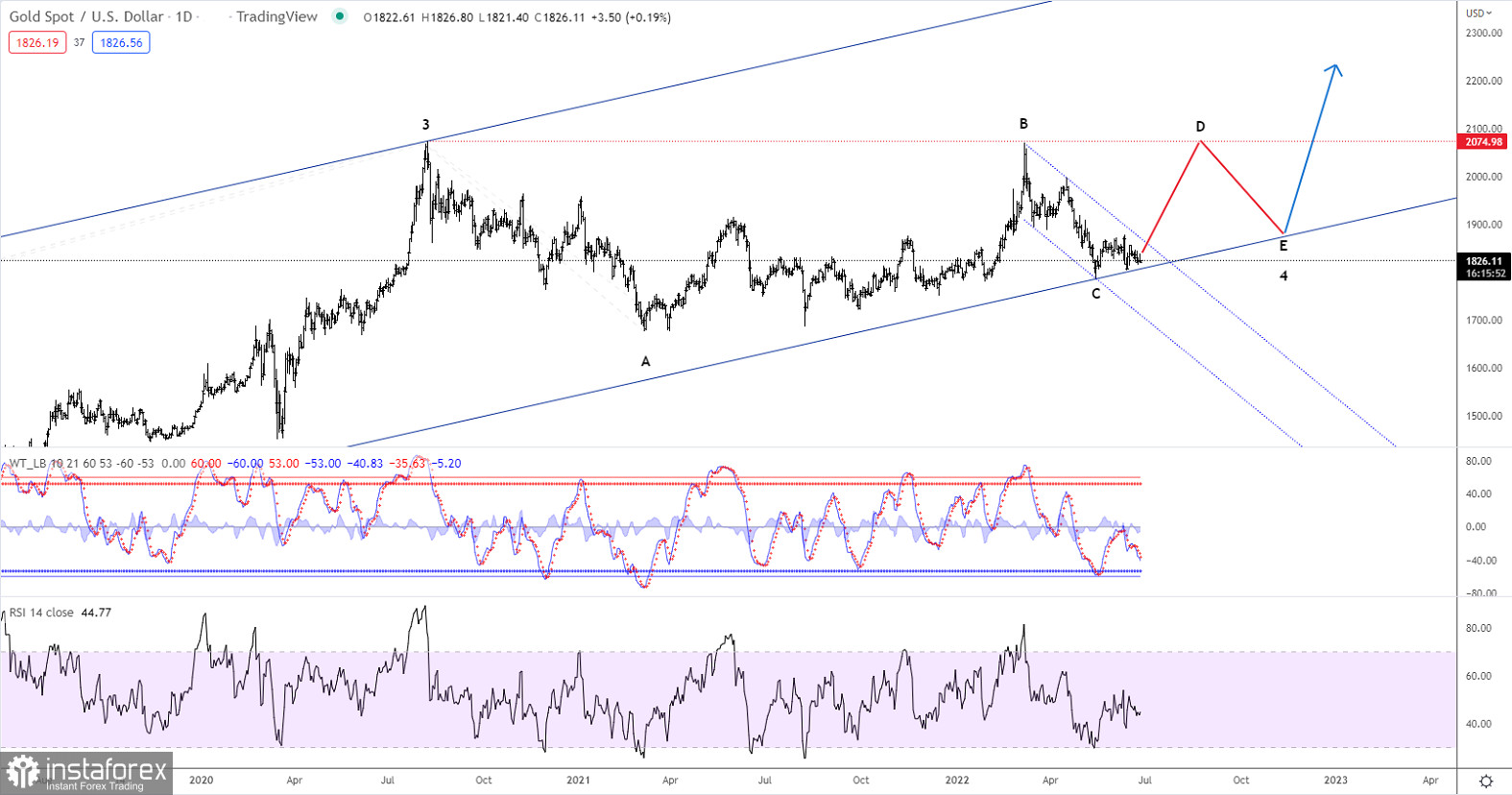 Gold has been consolidating since it peaked at 2,075 in August 2020. With higher lows, it's likely that an ascending triangle is developing. If this is the case, we should see a rally towards the resistance line near 2,075 before a final corrective decline to 1,890 before the real take-off towards 2,400 and 2,700.
That said, it's important to remember, that fifth waves within the commodity complex often become runaway rallies. If this is the case here too, then 2,700 may be just a minor bump on the way higher to 3,340.
In the short term, a break above minor resistance at 1,857 will call for a rally towards 2,075 in wave D.