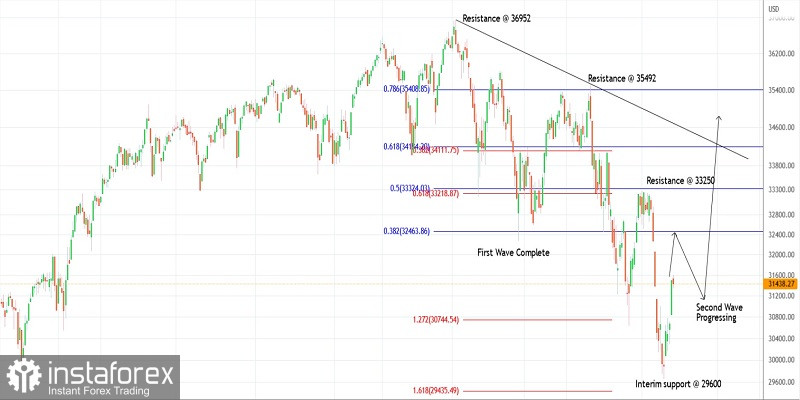 Technical outlook:
The Dow Jones closed at around 31,440 on Monday after reaching the 31,600 highs, trading in a narrow range. The index has produced a potential Spinning Top candlestick pattern on the daily chart, indicating a probable pullback soon. Please note that bulls are looking poised to push prices through the 32,400-500 area before giving up.
The Dow Jones has carved a meaningful downswing since January 05, 2022, after carving an all-time high at around 36,952 as marked on the daily chart. The entire drop between 36,952 and 29,600 might be the first wave of a much deeper correction going forward. If correct, bulls should remain in control for the next few trading sessions to push through 32,500 at least.
The Dow Jones has also succeeded in unfolding a lower-degree potential upswing between 29.600 and 31.600 since June 17, 2022. Ideally, prices could produce a corrective drop towards 30,400 before resuming higher again. Traders might be preparing to hold long positions for now against the 29,600 initial support.
Trading plan:
Potential rally through 32m500 and up to 34,200 against 29,500
Good luck!