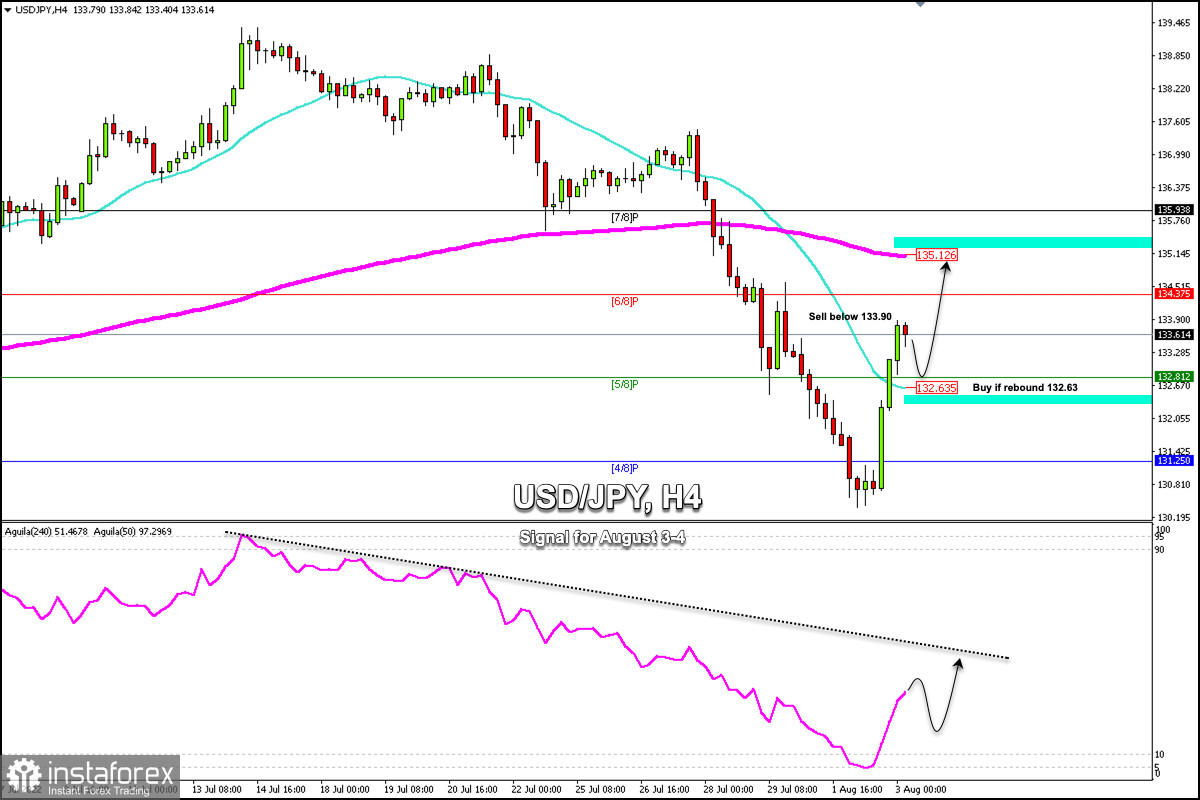 USD/JPY has risen more than 350 pips in the last 48 hours, recovering strongly from the lowest level in almost two months. The pair bottomed at 130.39 at around 4/8 Murray and is now trading with an upward bias above the 21 SMA and above 5/8 Murray.
Since July 14, the Japanese yen strengthened, having fallen almost 900 pips from the high of 139.39 to the low of 130.39. The Japanese yen is currently showing signs of being oversold and any pullback is likely to be seen as a buying opportunity.
The psychological level of 130.00 has become major support for USD/JPY. It is likely that as long as it trades above this level, it could resume its bullish cycle and could reach 135.00 (200 EMA) and even reach the psychological level of 140.00.
Risk appetite added pressure to USD/JPY, setting the stage for the yen's recovery that took more than 2 weeks. The strong technical bounce from earlier this week could signal the end of the downtrend. However, July payroll data will be released on Friday and could change the short-term outlook for the Japanese yen.
A return above the 200 EMA located and 135.08 will mean a resumption of the uptrend and USD/JPY could reach 137.50 (8/8 Murray) again and even reach the 24-year high at 139.38.
On the other hand, any technical bounce above the 21 SMA located at 132.63 will still be a clear signal to buy. The pair could continue its rise to 135.00 and 137.50.
On August 1, the eagle indicator reached the extremely oversold zone of around 5 points which was a clear signal to buy. After reaching a high of 133.89 in the Asian session, it is showing signs of a technical correction. Hence, we can expect the price to rebound off 132.63 to buy again.
Our trading plan for the next few hours is to wait for a technical bounce at around 132.63 and buy the pair with targets at 6/8 Murray around 134.65 and at the 200 EMA around 135.12.