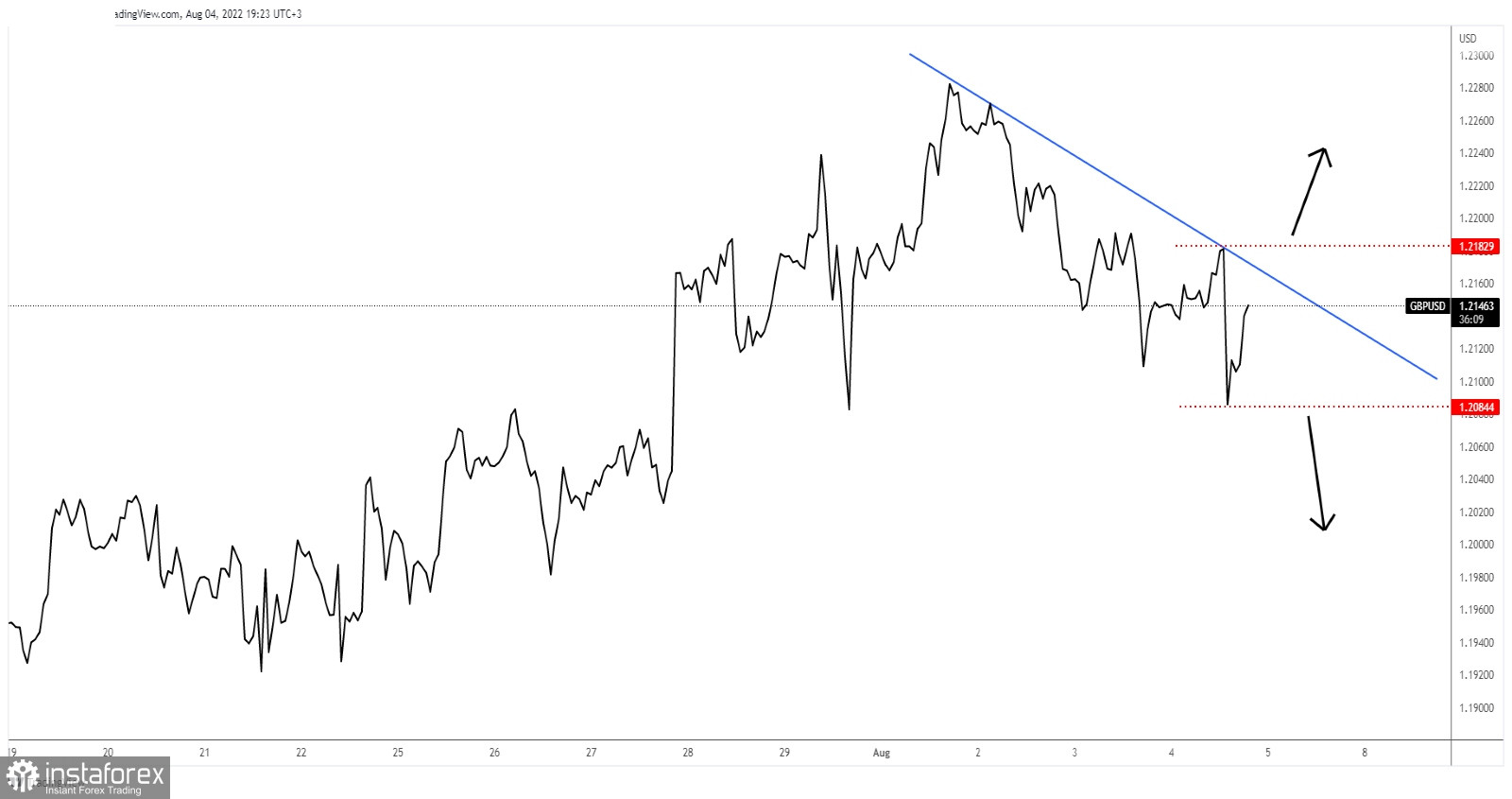 GBP/USD Minor Growth!
The GBP/USD pair rebounded in the short term after reaching the 1.2084 level. Now, it could reach and retest the downtrend line which represents an upside obstacle. Also, the 1.2182 former high represents an obstacle.
It was traded at 1.2154 at the time of writing and it seems determined to climb higher. Still, you have to know that the GBP/USD pair could drop again as long as it stands under the downtrend line.
GBP/USD Trading Conclusion!
Staying below the downtrend line and dropping below 1.2084 could activate more declines and could bring new selling opportunities.
Jumping above the downtrend line and above the 1.2182 could announce that the downside movement ended and that the GBP/USD pair could climb towards new highs.